The municipal government of Shanghai (1), China (2), has a comprehensive plan in place to assist startups and enterprises in advancing the NFT market.
The biggest city in China has officially announced its plan to boost the technological development of blockchain, Non-fungible Tokens (NFTs), the Metaverse, and Web3 with a five-year plan.
This initiative for digital economic growth in Shanghai is the 14th development plan with a vision and mission to promote integration in the digital and physical economies. Along with scientists evaluating various aspects of this technology and investors looking for a new opportunity, this investment anticipates all sectors of development promoting it equally.
This strategy is entirely focused on enterprises promoting the digitalization of NFT and assets by assisting in the development of these platforms. A separate section is available for blockchain technology, with a commitment to developing "blockchain" (3) application technology and a blockchain-driven ecosystem that provides innovative capability and autonomy.
The government also intends to speed up development and research for the expanding metaverse platform by enabling seamless interaction between the virtual and physical worlds.
This will enable developers to curate innovative platforms with more vibrant and user-friendly scenarios. This plan occupies the virtual form of entertainment at a vast scale with digital concerts and sports events.
The government has already uploaded a futuristic vision of the plan, which includes changing web3 opportunities and researching OpenID (4), end-to-end encrypted communication, distributed data storage, and a decentralized domain name resolution system (DNS) (5). In addition, hardware for uploading 6G, Internet protocol version 6 (IPv6), Wi-Fi6, and quantum communication technology is being updated.
The plan also focuses on navigating digital Yuan currency and exploring digitally. Although they have not directly addressed decentralized finance (DeFi) (6), they have planned to promote digital finance with smart contracts, improving asset trading, registration, custody, payment, and settlement.
Shanghai investment
The government has funded $1.5 billion for the metaverse development, which amounts to around 10 billion yuan (7). establishing 10 firms and 100 startups specializing in benchmarking products and services. This investment is covering multiple sectors and upgrading the real economy with a huge market value, estimated to be worth $224 billion over 2025.
Using virtual reality headsets (8), smart home equipment, robots, and even smart vehicles, smart terminal technology can improve healthcare, elderly care, and even transportation.
To build low-carbon industrial domains for the development of hydrogen energy, low-carbon metallurgy, and high-end energy devices, they also intend to nurture 10 industry giants alongside 1,000 businesses.
One of the four pillars of exploration established by the federal government and the Shanghai Municipal Commission of Economy and Information Technology (9) is the metaverse. The goal is to promote user participation in areas such as manufacturing, social entertainment, company offices, production safety, and even video games.
"Chinese Blockchain supremacy"
Transforming the nation's digital infrastructure and facilitating digital innovations alongside intelligent upgrades China's plan is all set toward conquering the metaverse. However, the utilization of blockchain technology might be new for the government, but it sure has addressed the technology.
In China, blockchain was seen as a technology that could be used to develop new applications. The combination of AI and blockchain technology (10) necessitates the material sharing of massive documents. Order to construct a more secure analysis and establish a level of confidence to produce more reliable AI, development models.
A national public-data resource system, security of public data, and data exchange while maintaining accurate security are all goals of the vision for constructing smart cities and a digital government. China has adapted well to blockchain technology.
Although Beijing (11) has been leading the race to apply blockchain technology to government affairs, The local government uploaded a 145-page blueprint with blockchain-based innovations and applications for government purposes.
However, it now has 12 blockchain-based governmental affairs projects and is planning for 140 similar applications. However, the Haidan district (12) has utilized most of the blockchain technology by combining government services into a single machine that offers passport renewal, registers nurse practitioners, and also licensing businesses.
Although this initiative has been the very first for the Chinese government, blockchain and digital currency as the main sources of attention.
CBDC x Digital Yuan
China included the ambitious "Digital Currency Electronic Payment" (DCEP) (13) initiative of its central bank and the digital yuan in its development strategy. They intend to advance research and development for digital currencies to create a high-level socialist market with a sustainable economy.
The provisional government bodies have already started executing this plan and the trials of DCEP's digital yuan project. Digital-economy applications were announced by the Beijing government to be tested in the urban sub-centers and also include Winter Olympics parks (14), Daxing International Airport, and many different regions.
Beijing has already tested a high-volume DCEP for digital yuan wallets attached to ski gloves and plans to deploy this technique again at the coming 2022 Winter Olympics in Beijing.
Shenzhen has also mentioned digital currency in its five-year plan to support the development of digitalization to lead the city towards an innovative pilot zone. It intends to take an early lead in implementing rules and regulations that will then be applied to other cities and provinces.
More than 48 central bank institutions have run CBDC (15) research and concept projects, of which 36 have tested these studies and forecast that CBDCs will be popular but that implementation will need to happen at the appropriate moment.
The Chinese Digital Chapter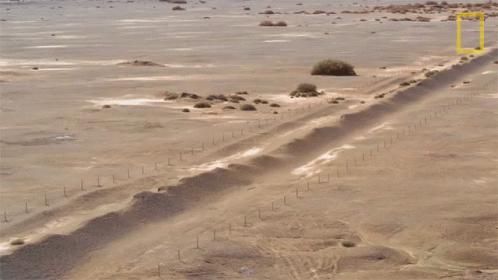 The government is committed to creating a digital China and quickening digital growth while enhancing the creative applications of digital technology and digital industrialization. Whether it be NFTs, the metaverse, or web3, blockchain technology plays a key role in all areas of Chinese digital growth.
Asymmetric encryption, smart contracts, multiple-consensus algorithms, and distributed fault-tolerance techniques are also covered in this chapter. Blockchain technology is to be used in Chinese fintech, supply-chain management, government operations, and many other areas.
Chinese authorities have made the metaverse their primary area of attention, and their desire to build a vibrant and richer world has generated various visual scenarios that might entice users toward their ambitions and allow China to dominate the virtual market.