The combination of blockchain technology and NFTs have made it possible for players to make money while they play games. In addition to accomplishing objectives and defeating other players, players can earn money by making avatars with distinctive skins or collections, lending other players their assets, and even renting out property in the game.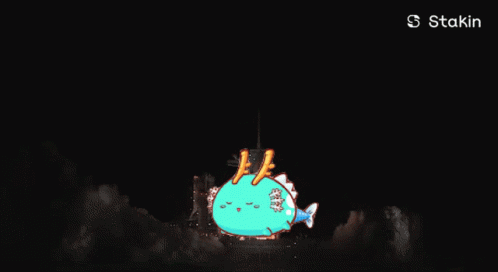 Axie Infinity (1) is one of the most well-known P2P blockchain-based business games, offering players autonomy and ownership of the in-game items or rewards they collect and obtain. Axies (2) are a type of digital pet that can be managed in this franchise, initially inspired by the Pokémon (3) video game franchise. In the Axie ecosystem, these are raised, bred, and pitted against one another.
The popular Smooth Love Potions SLP (4) will no longer be minted in the game's classic mode, according to the Axie Infinity team, who also said that they will move the SLP rewards to the new game mode and that minting will be permitted for 30 days while the team conducts a surveillance process to look for bugs, abuses, and exploits.
SLP economy balance was the driving force behind switching from the original mode to the new game mode. Along with eliminating the incentives from the original mode, the development team also enables using SLP for several in-game bonuses like runes and charms in the new game mode to bring utility to SLP.
How to play Axie Infinity: Origin?
The most recent edition of Axie Infinity Origin Battles V3 (5) includes a brand-new user interface, gameplay mechanics, artwork, lore, effects, plot, and many other thrilling improvements. In light of the many upgrades that will be made in the next few weeks and months, this functionality is present in early access for players to obtain feedback.
Sequential turns, where players can now use their cards in turns rather than choosing them all at once at the start of the round, are one of the new notable features. Other noteworthy changes include energy, cards resetting every turn, card changes, new cards, power-ups, critical hits, and the introduction of the starter axes.
If you want to play the game, you must create an account on Mavis Hub and sync your current NFT Axies in Origin by clicking "Axie" and selecting "Sync" in the upper right, just like you would on V2. The game is currently only playable on Mavis Hub (6) and is not yet available on mobile devices.
If you are a new player without an account, simply select "Create new account" from the login screen to get started (7). Your new account will have free starter axes, but remember that they are not NFTs. To acquire your first blockchain Axie, you must create a Ronin Wallet and have ETH in that wallet. Then, you must sign in to the Axie Infinity Marketplace, link your wallet, and purchase your first Axies.
Sequential Turns
In contrast to V2, when users could choose cards simultaneously at the start of games, in V3, opponents would now take turns utilizing their cards, and Axies would execute their moves as cards were played.
Starter Axies for Free
Players will receive Puffy (8), Buba (9), and Olek (10), three free Axies to begin their adventure, as well as updated Axie art to give Axies a more striking and distinctive appearance.
Players will also receive the Eye & Ear cards, which allow them to use Axies as their eyes and increase revenue for the cards. Axie components like ears and eyes now can use leverage, unlike in V2, where Axie just had talents. New playable cards and abilities have also been added.
Rage Mechanism
Critical Hits are now being replaced by Rage Mechanisms, designed to allow allies to build up throughout combat for the Axie Community. They have undoubtedly eliminated the element that caused players the most annoyance.
Reset Energy/Cards
During combat, the energy and cards not utilized in one turn will no longer automatically accrue in the following turn, so players will not benefit from missing turns or not using energy or cards. This is crucial since several new energy and card mechanics will be required to incorporate strategic decision-making into the game.
Runes/Charms Power Up
Everything can now be upgraded to a point where it can be equipped by your allies and grant them various benefits. To distinguish them, Runes provide additional passive boosts and powers for Axies, while Charms are wearable trinkets for improving Axie's skills.
The only way for players to obtain runes and charms is through crafting. To craft these power-ups, players must farm and earn off-chain resources called Moonshards (11), which can be obtained by achieving victory. While NFT Runes and Charms require both SLP and Moonshards for crafting, non-NFT Runes and Charms only need Moonshards.
In Origin, Axies only add hit points to their stats now that they are transitioning to a quick-paced turn-based game.
Start your  Journey in Axie Infinity: Origin
Although the Axie Infinity: Origin update also includes other changes that make the gameplay even more fascinating, it also adds significant new features that are certain to reverse the mistakes and bugs from the game's original classic mode.
Older players can immediately use their NFT Axies currently using the V2 and proceed directly into the PvP/Arena (12). While new players can utilize the non-NFT beginner axes, they can get more as they continue in the PvE Adventure Mode (13).
Axie Infinity: Origin, Adventure Mode
Axies can be leveled up, and rewards can be collected during the original PVE mode adventure, where users can fight waves of monsters and chimeras. There are several chapters in the adventure mode, each of which has 12 minor and seven large stages.
Foraging
Axie rewards from the adventure will be placed in the Foraging Box. This box contains assets such as EXP and Moon Shards, and the higher the user stars, the better the rewards users will obtain from their Foraging Box (14).
Milestone Rewards
Once you have accumulated enough stars in the adventure mode, you will be able to collect the Milestone Reward, which is quite valuable and can only be collected or claimed once (15).
Arena, Axie Infinity: Origin
There are currently three modes in Arena of the Origin: Practice Mode, Ranked Mode, and Tournament Mode.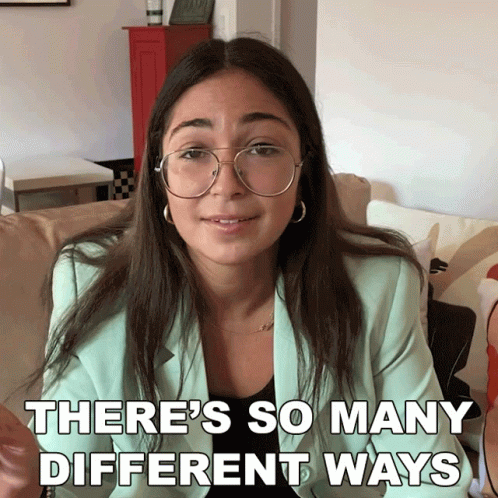 Practice Mode
Users who want to train and build confidence before engaging in combat without weapons can choose the Practice Mode, which won't impact their ranking and allows for unlimited practice matches each day, with one EXP awarded for each victory.
Ranked Mode
The ranking system in this mode offers an additional advantage over Practice Mode while maintaining the same battle system. There are eight rungs, and each rung is further divided into four levels. Users will enter the Challenge Sphere after successfully progressing even beyond the rank.
Users must win games and gather victory stars to move up the leaderboard and advance in rank. Winning results in +2 Victory Stars, while losing results in -1, and a draw result in +0. Additionally, there are various ways for players to earn bonus victory stars. One is by completing a previous season at a higher level, and another is by having a winning streak of three more games, each of which awards one victory star to users with a rank Bear or lower.
Players who reach the Dragon I or higher rank are eligible to enter the Challenge Sphere, where there are no tiers and players are stacked in order of how many Victory Stars they have earned. Players are eligible to enter the Challenge Sphere once they reach this level, and their names will appear on the leaderboard. At the start of each new season, rankings are reset to Egg IV and win stars are decreased to 0.
Ranking Terminologies
Rank: The number of Victory Stars a player has accumulated from its Challenge Sphere victories determines the player's Challenge Sphere rank.
Ties: In the event of a tie between two players who have an identical number of stars, the win percentage will be used as the first tie-breaker. The total number of stars acquired, the time needed to get a higher star rank, and finally, the victory rate will be used as the final tie-breaker.
Upsets: If a player with a lower ranking defeats a player with a higher ranking, the lower-ranked player earns a bonus, and the higher-ranked player loses a star while incurring a victory star penalty.
Dropping Out: If a Challenger Sphere player loses their next match and reaches 0 Victory Stars, they will be eliminated from the Challenger Sphere and the leaderboard.
Tournament Mode
This mode of Axie Infinity: Origin has not been extensively discussed. However, it is believed to occur after the initial Alpha launch of Origin (16).
Stamina (Energy)
The term "energy" from the V2 has been replaced with "stamina" in the V3, where a player's stamina will depend on how many starters and NFT Axies they have earned.
The maximum stamina that a player can have in a game is 60. The formula for calculating stamina is stamina = 0.5 x the number of starter axes + 3 x the number of
For instance, if a player has 9 NFT Axies and 4 Starter Axies, they will gain 29 stamina to use during the game. Each ranked match will cost the user one stamina. However, players can participate without it if they don't expect to gain any SLP.
Ronin Spirit SLP
The amount of SLP a player, will get for each triumph is determined by Ronin Spirit (17). It has four levels and is determined by the number of NFT Axies a player has on their team; for instance, if the team consists of three Personal Axies, the player's Ronin Spirit level is III.
Rewards and Seasons
One Ranked Mode endures for two months, while the other occurs as a distinct season. It also receives a one-month vacation in between seasons. Each season, players are eligible for two different types of awards.
First-time Rewards: Each time a player is promoted to a new rank or tier, they are given this reward.
End-of-Season Rewards: Each season's finale brings about the awarding of these rewards to the player.
In-Game currency and NFTs in Axie Infinity Origin
The game has been verified to use Axie Infinity AXS and SLP Smooth Love Potion tokens once it is released, despite Axie Infinity Origin not having been officially released yet, and all transactions are still using the blockchain system.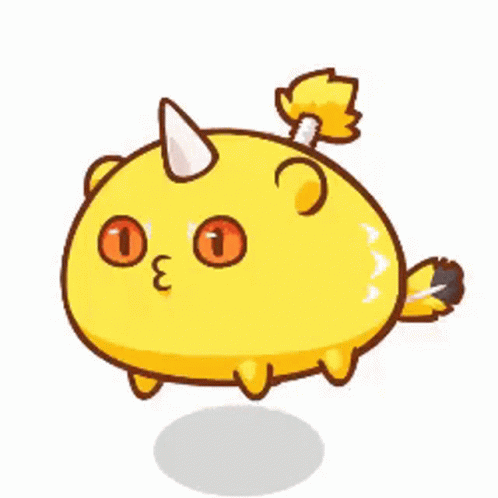 Axie Infinity: Origin did not release its NFT collection during the Early Access period, so players could concentrate on learning the gameplay before deciding to purchase NFT on the market. It was revealed that NFT objects, some of which are Axie characters and cards with varying levels of rarity, will be traded similarly to those in the console version.
How to earn money in Axie Infinity: Origin
In contrast to Axie Infinity, where players must spend a significant amount of money on axes before they can begin playing, Axie Infinity Origin enables users to understand the game by letting them use starter axes that are entirely free of charge.
Players will undoubtedly be able to start their games with starter axes, but if they wish to invest their money and time in the game, they will have to buy actual Axie NFTs and start earning SLPs.
As starters, Axies are designed for practice; they do not allow players to earn SLP in the game. For players to earn SLP, they must ultimately purchase Axies from the marketplace and switch to the PvP mode.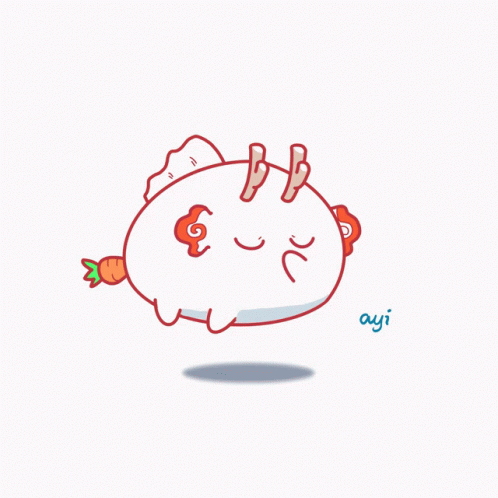 Understand that SLPs won't be given out in PvE. However, players can exchange their SLPs for real money for the token's current market value after earning them through gameplay.
The simplest way new players get money is to start playing the game, earn an SLP in-game token, and then keep playing. However, there are more ways for users to earn money on Axie Infinity.
Axie Breeding and Sales
While breeding can enable players to use it in the game and sell it on the market, axes are still considered NFTs. Whether an AI has a good ability strategy or well-balanced numbers, its quality determines how valuable they are.
Establishing an Axie Scholarship
Axie Scholarships (18) are another option for players to get money. As a manager, you can give other scholars some axes in exchange for them playing on your behalf. The reward structure under these agreements is a two-way split.
Breeding Axies (19)
Axies are the primary characters of the Axie infinity universe that players create. Players can nurture these fantasy monsters, and each Axie has special traits that affect how they fight.
Players can purchase axes from other players on the market if the Axie lab is available.
If Axie Lab (20) is available, players can also buy eggs there and breed Axie eggs (21) to create new ones.
Axies are divided into nine classes according to their unique characteristics and weaknesses (21).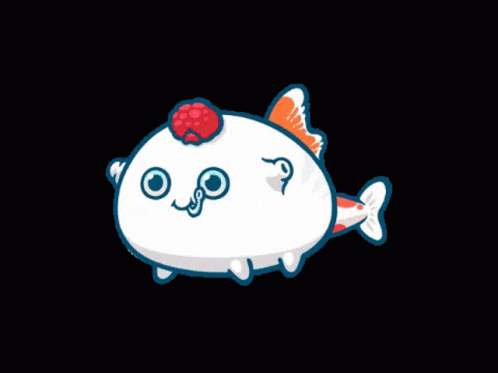 Aquatic
Strong against: Bug, Beast & Mech
Weaknesses: Reptile, Dusk, and Plant
Bird
Strong against: Bug, Beast & Mech
Weaknesses: Reptile, Dusk, and Plant
Dawn
These are referred to as "Star" weapons and are also known as "Hidden Class" strikes since they have a high damage output, especially when combined with other attacks.
Beast
Strong against: Reptile, Dust & Plant
Weaknesses: Aquatic, Dawn, and Bird
Bugs
Strong against: Reptile, Dust & Plant
Weaknesses: Aquatic, Bird, and Dawn
Plants
Strong against: Bird, Aquatic & Dawn
Weaknesses: Bugs, Beasts, and Mech
Reptiles
Strong against: Bird, Dawn & Aquatic
Weaknesses: Bugs, Beasts, and Mech
Dusk
This is referred to as "Moon," which is categorized as "Hidden Class" and has the highest speed point. The Dust Axie is a strong fighter with a capacity for long combat endurance.
Mech
This class, often known as "Nut," is a "hidden class" with a high attack speed and a large base power for this Axie.
Similar to real-life pets, axes need to be bred to generate offspring. These offspring can also be used to breed more offspring or engage in combat. The opportunity to sell them on the market is also available to players. The main objective of breeding is to produce designed axies with traits like cards, body parts, and class.
SLP tokens and AXS tokens (22), which are needed for breeding, are resources required to regulate the Axie population. The total number of babies produced by both parents determines the cost of breeding two Axies.
A player needs two axes to hatch an egg, and a baby is born after five days have passed because it takes another five days for the infant to develop into an adult. Parents are not permitted to breed with their offspring, just as siblings are not permitted to breed together.
To breed an Axie, a player must first select the Axie from their inventory and then choose "Breed" from the drop-down menu.
The user will then be taken to a new window where they can choose the second Axie for breeding.
The final option is "Breed," when the second Axie has been chosen from the inventory.
The player's Axie Egg will show up in the inventory in a few seconds.
The player must wait five days for the Axie to be born before selecting "Morph to Adult."
Axie Infinity Scholarship
The Axie Infinity Scholarship provides players and students who want to play the game but lack the resources with scholarships mostly financed by managers who are experiencing the opposite issue—having the resources like money but not the time to play.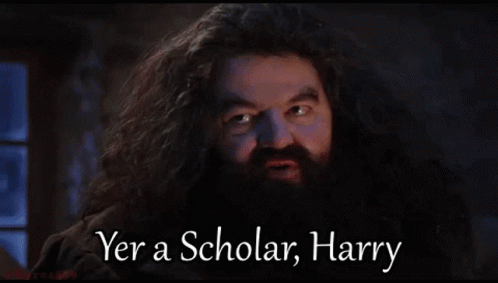 Once the team has earned enough SLP to cash out, the scholar's profits are split between the manager and the scholar. A scholar typically receives three axes from the management in exchange for playing the game and earning SLP.
Earnings are typically divided 60/40, with the manager receiving the majority. However, this might change based on the terms of the two parties' agreement.