This initiative from Binance (1) an American-affiliated crypto community giant planned to eliminate the trading fee with the vision of creating a zero-fee crypto world, shaking competitors to reevaluate the respective fees charged.
The sole vision was to bring more users to Binance.US (2) by creating a zero trading fee module. Binance.US has always had lower trading fees compared to its competitors. According to them, they could vandalize the trading fee, which they eventually did to obtain a positive response from the users.
Users can also see and check a live order book on their platform to match trades. Soon they will be introducing more tokens in their trade fee-free category.
After raising $200 million in a seed round that valued the company at $4.5 billion, Binance.US's 24-hour trading volume was $239 million on Tuesday, according to the data on Coingecko.com (3). While Coinbase (4) includes users globally, at the same time it traded 1.8 billion.
The Coinbase shares on the U.S. exchange fell 9.7%, which went to $51.91 per share. Robinhood's (5) all-time low prices have remained relatively stable at -0.79% to $7.49.
Coinbase charges a trading fee of between 0% and 0.50%, Kraken (6) charges 0% to 0.26%, and FTX.US (7) charges 0% to 0.20%.
The trading fee charged depends on the currency pair, 30-day trading volume, and if the order is a maker or taker order.
Fee-free trading on four Bitcoin (8) market pairs is available to licensed exchange users in the United States: BTC/USD Coin (USDC), BTC/USD, BTC/Tether (USDT), and BTC/BinanceUSD (BUSD).
From the summer, a new tiered pricing model will be introduced. It will be split into three parts.
Tier 1: Free trading on selected cryptocurrencies as well as BTC pairs.
Tier 1 & 2: Trading fees will be determined on a "per-asset" basis.
The information regarding the pricing model is to be delivered by July.
However, Robinhood was the early pioneer of zero-fee stock trading, which prompted several online brokerages to follow suit. In 2018, commission-free crypto was introduced. Even though there is no charge for fees, it earns a spread on its no-fee exchanges.
The spread is the difference between the ask (buy) price and the bid (sell) price on a trading pair. Also, this exchange caters only to US crypto traders and is managed by the main company itself.
What is Binance.US
Binance.US exchange is an innovative effort to bring cryptocurrencies to U.S.-based customers to improve Balance with all knowledge and resources.
Binance is a popular cryptocurrency exchange in the community, launched in 2017. It's a combination of two words: "binary" and "finance" created by Changpeng Zhao (9). He got influenced and learned key attributes from the Tokyo Stock Exchange (10).
Although Binance was used by many crypto users in America, many grumbled about Binance not operating in the US officially.
This led to the creation of Binance.US, a spinoff by Catherine Coley (11), a former executive at Ripple (12), who is now CEO and Regulatory-Friendly Face of Binance's efforts to win over American crypto traders.
Binance.US is headquartered in San Francisco, and its parent company is situated in Malta. Along with many physical locations in Jersey, Hong Kong, Uganda, and Singapore,
Advantages of Binance.US
Binance.US operates on similar technology to its parent company, which possesses 1.4 million orders per second.
Binance.US has forecasted liquidity for its users since its inception.
Because it is based in the US, where customer service is always right, the customer service it offers is better than many.
The security it provides has created a huge reputation globally.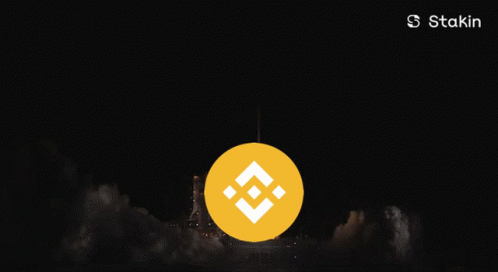 How does the zero-fee module work?
Most crypto exchanges are charged with exchange fees on their respective platforms, with the urge to earn profits on every transaction.
When there is no commission charged to the user for the exchange on the transaction, it is said to be zero-fee trading. By charging a commission, this new model proposal is upending the cryptocurrency community exchange paradigm and dethroning its rivals.
Although spreads and commission fees take a hard portion of your profits, zero-fee trading earns your profits and creates a chance of scoring winning trades.
For many crypto advocates, centralized exchanges that charge a commission on your trade are very peaceful. Exchange fees have led the platforms to earn millions and billions so far.
The centralized exchange is a step further in aligning traders' and exchange interests.
Typically, money can be made from exchanges in this way:
Deposit
Withdrawal
Trading commission
The bid-ask spread
Listing
Exchanges profit by exploiting the difference in the prices buyers and sellers expect to pay in the market. Trade commissions are a common method of monetization on exchanges, cryptocurrencies, and stocks. It acts as a service fee or a brokerage cost between the buyer and seller.
Listing fees are the fees that are paid by coins to get listed on the exchange.
The zero fees are a threat to this basic module.
Defi: Users can keep custody of their private keys and assets traded on the same blockchain. Only network fees will be charged.
Cefi: The exchange platform acquires the custody of your property and then executes the trade, allowing the user to cut the custodial fees and let the centralized property work for you.
The Competition
This move will pressurize the competitors to either cut down or lower the exchange fees to compete in the market. To stay competitive, major competitor Coinbase Global Inc. will have to reduce its fees.
Binance.US is not earning any commission from their no-fee initiative, which also creates faith and credibility among the users. Binance.US is investing to attract more users and generate revenue from other sources by removing their involvement in each transaction and commission fee.
With Coinbase One (13) also in beta form and to be launched, the competition is sure to get heated.