The phrase "metaverse" has generated a lot of attention in the cryptocurrency and tech worlds, opening up a world of limitless possibilities and providing people with a haven from the current world. In a slightly twisted way, Bloktopia (1) uses the same approach but in a twisted way.
The metaverse concept describes a digital world that exists side by side with the real world, where everything that occurs in one impacts the other and vice versa. Technologies like VR, AR, and XR (2) creations have advanced technological elements and imaginative theories of human minds and be the futuristic aspect of the expanding universe, allowing for a better metaverse experience. This implies that the web is evolving from web2 to web3 (3), and the physical universe is moving closer to the virtual one.
The internet's next version has unquestionably improved user experience and how people engage, respond, communicate, and work. Users can engage with friends and family, play games, navigate a virtual environment while controlling an avatar that symbolizes humans in the virtual world, and work on projects in a designated office space.
Major nations have implemented their own metaverse-related initiatives and web3 development and adaptation cases due to this technical innovation, which has caught the world's attention. The metaverse is projected to grow to a staggering $872.35 billion in revenue by 2028 and to $1 trillion by the end of 2030 (4). Bloktopia has surely produced a warped approach to the metaverse by pioneering the road with an unthinkable skyscraper.
What is Bloktopia?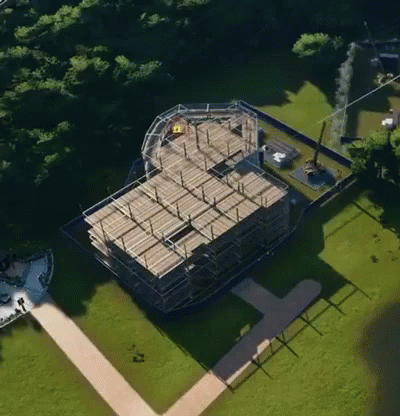 Bloktopia is a metaverse project that depicts a virtual skyscraper with 21 stories, allowing users to experience every level, including different floorplans and designated areas, as well as the project's very own cryptocurrency, Blok (5). Additionally, the metaverse holds by providing users with an intense VR experience and releasing the most imaginative aspects of the potential.
Bloktopia aims to develop project-leading educational and entertainment activities that explore the most important aspects of crypto experiences and offer knowledge and a comprehensive experience in one place. This technology is based on the Polygon network and is driven by the Unity cross-platform gaming engine (6). It also uses technological developments to provide a stunningly visual user experience.
The idea of a decentralized VR skyscraper with 21 stories was not theorized; rather, it served as a metaphor for the 21 million total Bitcoins that investor Satoshi Nakamoto (7) programmed into the system. For investors, business owners, and developers, a combined decentralized environment has been established by the high-tech VR/AR-driven Blocktopia tower, coupled with cryptocurrency and blockchain.
Additionally, the Bloktopia economy, based on the NFT mechanism, enables users, or Bloktopians, to own, develop, and transform their virtual properties into commercial or event centers, creating revenue opportunities for tourists.
It is rather similar to a huge mall with many different stores of various kinds, all of which are powered by blockchain and NFT projects alongside exchange stores, influencers, branding, promoting, or advertising. This makes the skyscraper an educational hub with income flow, gaming, creativity, and a social VR/AR user experience.
How does Bloktopia operate?
This metaverse project's four pillars—learn, earn, play, and create—give Bloktopians an immersive and engaging experience in conjunction with VR technology that will boost user creativity and experience. Users need a digital avatar that can spawn outside the tower to interact and circle in Bloktopia.
The first level, reminiscent of a first-class commercial space, is reached after users have chosen an avatar. Here, users can learn about cryptocurrency prices, get in touch with support, and use the navigation bar and help desk to view upcoming or ongoing events and get an overview of all recent events. The sole condition is registering for the event; level one users are also eligible to participate.
Level one introduces the locations for crypto ads while providing a more comprehensive look at the metaverse. It provides advertising totems, which are said to be the most effective kind of advertising in the metaverse. There are 84 small and 21 large boards on the floor.
An auditorium is located on level six, where it is possible to host immersive and interactive video presentations for cryptocurrency influencers. This makes it a crucial component for event hosting in the Bloktopia metaverse. Users will have the considerable potential to get lucrative results for their promotions by promoting crypto discussions and metaverse invention representation.
A penthouse and a gaming area are additional areas available in this metaverse. This floor is designated as the break space for bloktopians. The option for Bloktopians to win native tokens from Bloktopia is also present in multiplayer poker and other games of chance and luck.
Bloktopia users have the opportunity to unlock numerous streams of passive and active income with the technical application of these use cases and the use of staking resources. These include major learning and education tools regarding cryptocurrency and virtual events and gatherings. Buying real estate NFTs, which can be used for hosting Bloktopian events and parties and optimizing for advertising parties, is a significant income prospect.
The future of Bloktopia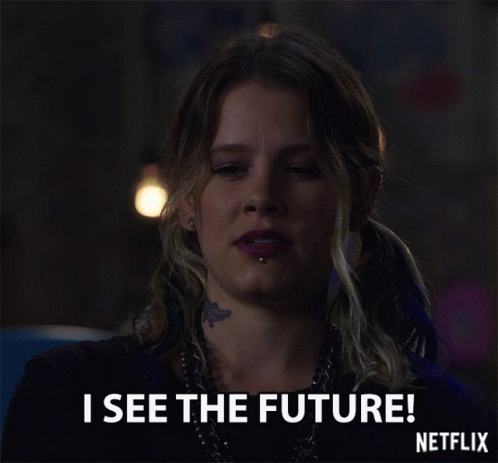 Due to its early-stage development and potential to develop into a disruptive educational hub for immersive entertainment and education, this metaverse project has attracted the interest of major tech communities, corporations, and investors.
This crypto and metaverse project aims to forge a potent rival to the worldwide AR/VR gaming industry, which will eventually advance in step with the newest advancements in game technology and features.
Other significant and well-known metaverse projects, like Decentraland (8) and The Sandbox (9), have already established a community involved in metaverse gaming and metaverse projects offering a variety of benefits and rewards for users in addition to their native currency, which has undoubtedly changed the creative competition for the metaverse.
The metaverse presents substantial chances for even startups to stand out since it is the invention that draws consumers and not the brand, which reveals how web3 is developing the internet.