We are heading toward the next generation of the Internet; the Metaverse is the next age of the Internet. The age of the persistent virtual realities where we will live in the digital realities alongside our real physical world. If you plan to move into work, socialize, learn and play in virtual reality, everything is possible in this parallel virtual universe, enabling users to buy land & real estate in the metaverse.
The functions of the real world will soon move into the virtual world. Does that mean in the future, we will be doing most of our work in the virtual world (1)? Sure, it would be possible to shift many things from the real world to the digital world soon; you might even get your digital avatar to live, play, work, socialize, etc., in the virtual 3D world.
The possibility of virtual reality gives scope for investing and making money in the virtual space, just like in the real world. So, does that mean we can invest our money in buying digital land? Yes, one of the most popular examples is the rise of cryptocurrency. The metaverse real-estate (2) is already a thing, and many people have already started to buy meta land.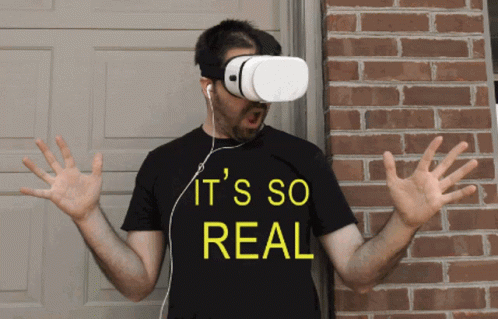 Major tech giants have already started paving their way toward buying real estate in the metaverse to upgrade their portfolio and create an early existence to lead the metaverse and web3 race. Even major high-profile people have started buying land in the metaverse and showcasing their property usage through social media, which is eventually gaining more audiences in the metaverse.
What is the ideal deal for buying metaverse lands? Also, how to purchase real estate in the metaverse for average users? People who have been in this business for a long time have already made a lot of gains; the small land they bought for $1000 is now priced at $1300. Buying the metaverse land is similar to buying land in the real world; users can even utilize their meta land for creating digital architecture, clubs, sports-oriented clubs, entertainment hubs, and even construction (3).
By using concepts such as "play-to-earn" and "move-to-earn," which offer NFT rewards that also have a market value, average users can find a solution to the possibilities the metaverse holds for allowing them to buy digital property. There are other measures for average users to establish in the metaverse that will be explained further down the article.
Living in the Metaverse would be similar to living in the real world; therefore, getting land in the Metaverse would enable you to build a space in the virtual world where you invite your friends to socialize with, and interact with them, work, or even start a business, etc.
Buying real estate in the metaverse would prepare you for the future where virtual living might become possible. Having a piece of land in the metaverses is similar to having a personal web page, but it gives much more freedom.
Metaverse land would become your virtual house, a comfortable space you can mold according to your personality.
What is Metaverse?
The Metaverse concept is based on technologies like virtual reality, augmented reality, immersive experiences, and the persisting world (5). It is the natural iteration of the physical world leading towards a parallel virtual universe. It is also predicted that around 40% of the population is about to spend their average daily life on the metaverse.  
It all began with a Sci-fi novel where everything is dominated by technology, so much so that people started living in this virtual 3D world (4). The first time we encountered this term was in a 1992 novel called 'Snow Crash.'
The novel opened for the world a whole new vision of the Internet, not to imply that idea was not there, but the novel certainly popularized it. Metaverse, cyberspace, virtual world, etc., are all terms for what might represent the future of the Internet and the world may reside in the future.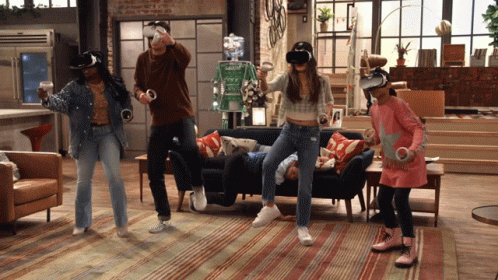 Today, we are aware of the many potential possibilities that the virtual reality realm offers, and the metaverse is the ideal representation of those possibilities. The ability to interact with digital avatars, which will eventually replace humans as the metaverse's primary representation, is another benefit of living in the metaverse. This is unquestionably the next big thing.
Imagine being able to shop for virtual skins in the metaverse as well as participating in all physical activities like going to work or a party with your digital avatar!
Many games have already started working toward these directions. We can see how many tech giants are working to create a virtual world for people. Facebook changed its name to Meta (6) and is now working towards the goal of creating and exploring metaverses.
Can you imagine living in a virtual world? Where can you buy land, clothes, etc.? A world that is so close to reality that the lines blur between what is real and what is augmented. If you can imagine and want to be a part of this movement, we will help tell you how to buy land in the metaverse.
Why buy land in Metaverses?
Buying land in the metaverse is comparable to buying land in the physical world, which involves similar steps such as thorough research, learning about the neighborhood, and looking for a variety of other characteristics. Because the metaverse is a replica of the physical world, these characteristics are also present when buying real estate in the virtual universe. Many major companies have also decided to get a share of this profit pie. Major businesses like Samsung (7) and JP Morgan have invested much money in metaverse land.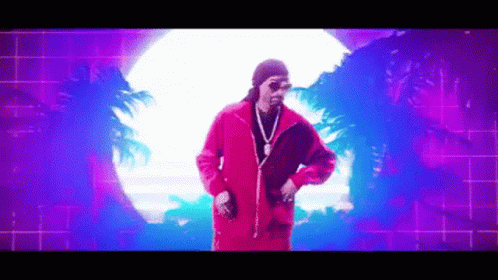 Samsung has invested a total sum of $25 million in a Korean-based Start-up. They have invested in Metaverse because they believe it will soon become a huge success, just like bitcoin and crypto. Augmented reality and Virtual reality are no longer things of fiction; they are slowly becoming part of our world.
Owing to the metaverse's promising futuristic potential, there are several reasons why individuals would want to buy land in the metaverse (8). Even though the government agencies have acknowledged the existence of the metaverse and the potential opportunities it holds, users currently have the opportunity to invest in the ideal future investment because the sector is still in its early stages of development and is not yet fully established.
Getting a metaverse land will help in the future; it is like having your physical land representing the virtual universe, where you can trade, work, socialize, etc., except that all of this would take place in a three-dimensional virtual world. Here you would be able to use a digital avatar to live your daily digital life.
Having a metaverse home would be something akin to having a home in the real world, with similar functions and facilities. Having a virtual home would be a great advantage. You may also buy virtual land for the sake of investment. Investing your money in metaverse real estate is risky (9) yet worth it.
The market for volatile digital collectibles like NFTs, cryptocurrencies, and other assets is gradually expanding. The metaverse is a completely separate virtual environment that provides a platform for these digital collectibles to be used at their finest and create a digital economy on its own.
You can also rent your digital land and other metaverse properties such as NFT assets and another digital collectible to others and secure a constant flow of earnings or a passive digital income!
Is it worth it to buy real estate in the metaverse?
You might wonder if it is even worth it to buy real estate in the metaverse (10). Learn about the potential for exploring virtual space in the future and providing digital advancements as a conduit to and from the metaverse. Technology connecting these physical and virtual worlds is also developing, indicating that value is not only virtual but also implied physically. The virtual world is not the only one that is expanding.
Concerns of buying metaverse lands are similar to buying physical lands such as when you buy a house next to all the public and required necessities, or in the commercial zone the land demand is eventually high, and before that buying land in a deserted zone will have a less demand which implies in buying metaverse property too (11). The metaverse is a user-oriented program that is run and controlled by users, which also deflects any third-party intervention or central authority regulations.
The metaverse market depends on the user demand as well, and recently a land next to celebrity Snoop Dogg was sold for a whopping unimaginable amount. This has already set a bar for investing in properties that have promising neighborhoods already.
Each property represents its land demand, which undoubtedly depends on the neighborhood; if the well-known celebrity neighborhood you purchased the metaverse land for relocates, there is also no assurance that the property will continue to fetch the same price as before. The metaverse property is volatile, not the metaverse (12).
The digital economy and the market in the metaverse are both expanding quickly, and investment opportunities are expanding at the same time. The best moment for ordinary people to invest is now, while technology is still in its infancy. They should start collecting and investing in F-NFTs, NFTs, and digital currencies, enabling them to grow their digital portfolio.
Games that offer in-game rewards with real-world value are the easiest method to gather digital collectibles. These games also give average users, and even those brand new to the metaverse, a head start in understanding the market and building their metaverse presence.
How to buy digital land in the metaverse
What you need to buy digital land in the metaverse is accurate knowledge of the surroundings and a few requirements for completing your metaverse real estate transaction process (13). Unlike actual land, digital land is certainly not as labor- and time-intensive. All you need to purchase digital property is the appropriate exchange currency, and your credentials will suffice as proof. Blockchain technology will handle the rest.
Basic requirements to buy land on the metaverse?
First, virtual lands are bought through cryptocurrencies and NFTs. Therefore you need to have a wallet (14). These wallets could be MetaMask or Binance. Once you have your crypto wallet, you can buy digital land, some metaverses like Sandbox, etc., have their currencies, so if you plan to buy land there, you need to have their currencies in hand.
Users can also buy virtual lands in the metaverse on secondary markets linked to the metaverse projects offered for sale on other platforms. Before purchasing metaverse land, a user must conduct an extensive study. As a bonus, users can sell or rent up their metaverse real estate.
To buy meta real estate is not a difficult process (15):
You have to sign up with a metaverse platform of your choice.
You can then visit the digital marketplace of these metaverses. You can then search for the pieces of digital land available and see the most suitable.
While buying land, you must make sure that the Metaverse approves the crypto you are using, then link your crypto wallet to your account.
After making sure that you have an adequate amount of approved cryptocurrency, you can proceed with the transaction; once this is done, you become the owner of virtual land.
The transactions are recorded via the transfer of NFTs and its dedicated blockchain technology. The digital wallet is the ideal tool for completing metaverse transactions and enabling users to even exchange with other users, as metaverse marketplaces and metaverse projects have now established their digital economies that even encourage P2P transactions and exchanges in addition to direct marketplace transactions.
Some platforms function similarly to real estate agents, which can help you sell and buy virtual land (16). These platforms are nonfungible.com and opensea.io. So, if you are confused about how to start, you can visit these virtual agents' platforms and buy or sell land according to your convenience.
Prime Metaverse projects where you can buy digital land (17):
The Sandbox
Somnium Space
Decentraland
Upland
CryptoVolex
Ertha
Axie Infinity, etc.
Technology development in both the virtual and physical worlds has ultimately led to the description of the future as being metaversely insane, encouraging users to explore the unexplorable and invent the unimaginable. These metaverse projects have already demonstrated their importance in influencing how we see the future.
The Future of metaverse real estate
The idealized metaverse has no bounds and is committed to presenting novel possibilities and transforming humanity with a digital twist; and also shows a bright future for the metaverse real estate. Many people are questioning whether investing in the Metaverse is a good idea (18). Will they gain any benefit, or would their money go in vain?
It can be assumed that investing in metaverse real estate might be beneficial since the leading tech giants around the world are investing a lot of resources in the Metaverse. Many Startups have started that work on the development of metaverses.
Metaverse has been deemed the Internet's future by the tech industry's leading companies; it is safe to say that it is bound to become a goldmine, like crypto. The future of the Metaverse itself decides its worth. The concept is still in the stages of development, and there are yet many innovations to come in the future.
Since its future (19) seems very bright, we can assume that metaverses will certainly make it big. Therefore, following the lead of many celebrities, companies, and businesses, investing in the metaverse holds some surprising benefits yet to be discovered.
Does that mean buying digital real estate metaverse will be beneficial in the future?
The metaverse's futuristic potential is still yet to be fully discovered. Still, as major tech companies and governmental organizations begin to use it, it sure highlights a promising aspect for now purchasing metaverse real estate because the technology is still in its infancy and will undoubtedly have positive future effects (20).
The digital economy has also begun to showcase developments. Since digital collectibles are the mainstay of the virtual economy, users have a better chance of using their digital collectibles for both investing in the metaverse and showcasing their artwork or possessions in this virtual space. The metaverse is about to boost the digital economy, making this the ideal time to invest. Even if you do not wish to use the virtual land for business purposes, you can still use the land to build a virtual home for yourself in the future.
You can use this land to start your own business in the 3D world. You can even use it to exhibit your collections, whether unique digital collectibles, NFTs, etc. You can turn it into a showroom, from where you can sell and buy even more things.
FAQs about Real Estate in Metaverse
Notably, the metaverse's real estate has undoubtedly offered a surprising turn of events that will rock the physical real estate sector. Even though the technology is in its infancy and has potential on par with real estate, there is still much to be learned. The potential future benefits it offers are indescribable.
How to buy real estate in the Metaverse?
The method for buying real estate in the metaverse is comparable to that of an NFT. You only need a digital wallet, market-acceptable coins, and careful study. By conducting extensive studies, you can choose a metaverse platform on which to invest or purchase real estate. Then, to conduct trades and exchanges in the market, you will need a digital wallet.
Depending on your preference, you can use a mobile or browser-based wallet. The most popular wallet among users is MetaMask (21), which double-checks wallet functionality for the blockchain of NFT Land.
Once your wallet is connected, you will see multiple plots and lands available for purchase or auction. Also, make sure you consist of the cryptocurrency accepted by the particular marketplace of the metaverse project before stepping forward. You can then move forward to the marketplace or metaverse project where you wish to buy the real estate.
You can purchase the land using various filters, directly or by placing a bid at an auction. You also have the choice to place a bid based on your preferences, and the seller will then decide whether to accept it or reject it.
The land will finally land in your wallet if the seller accepts your bid; otherwise, the cryptocurrency bid will eventually return to the bidder if the seller rejects it or the auction finishes without a winner.
How to buy Metaverse real estate?
Real estate purchases are a common way for investors and collectors to enter the metaverse. Although purchasing land in the metaverse is not complex, the process is similar to buying an NFT. A digital wallet, digital currency, market information, and a preferred metaverse project are what users need to buy real estate in the metaverse.
How to buy digital real estate Metaverse?
The metaverse's growth has given rise to chances for users and investors to purchase digital real estate, enabling them to establish a digital presence and enter the virtual world. As a result, real estate has now adopted a digital strategy.
Users must be familiar with the secondary marketplaces linked to each metaverse project that offers digital real estate on which users can directly bid in the metaverse project or the secondary marketplace. After that, users must connect their wallets and make a purchase or bid on the land.
How to buy real estate in the Metaverse?
Here are four simple steps to buying real estate in the metaverse.
Find the metaverse project for which you want to buy the land.
Depending on the supported marketplace for the project, you must register with the NFT land marketplace to buy land in a metaverse project like OpenSea (22) or Rarible (23).
Connect your digital wallet and ensure the marketplace or metaverse project supports digital money.
Sort through the requirements, then buy the property or bid at the auction for the ideal piece of land.
How to sell real estate in the Metaverse?
In the metaverse, there are two ways for users to sell their property. Users who want to sell their NFT land or other items in the metaverse can do so either through the project's marketplace or on different secondary markets. You must go to any online market, like OpenSea.io, and click the sell button. This will direct you through the selling procedure and allow you to curate a fixed price and timed auction.
How to Invest in Metaverse Real Estate?
The metaverse offers individuals a variety of opportunities and boundless potential, as well as numerous ways to invest. Real estate is thought to be the most sought-after investment strategy in the metaverse.
Investors must be familiar with the metaverse project and the market area where registries and purchases are made. In the most sought-after locations, such as purchasing an estate next to a celebrity or in a populated neighborhood where property already exists. Investors should be aware that buying property in a desolate location can be a good opportunity if a prominent person moves nearby; else, the property will remain vacant.
How to Become a Metaverse Real Estate Agent?
All you need to become a metaverse real estate agent is the appropriate tools and understanding of the market's accessible metaverse projects. Joining a metaverse real estate agency is fundamental to obtaining mass knowledge in the shortest time. These organizations have made every metaverse project's research and practice procedures as efficient as possible and have provided users with sources for information on every location in the metaverse. As there are already many well-established titles in the real estate market, joining these agencies will require you to have the most information possible to stand out in the client market.
How to Become a Real Estate Agent in the Metaverse?
The metaverse holds multiple opportunities as it provides large tracts of land for purchase. This created a need for real estate agents to help clients navigate the projects and lands available in the metaverse with an eye toward connectivity and potential future profit. Here are four ways to become a metaverse real estate agent.
Learning about the metaverse is the first and most fundamental step in becoming a metaverse real estate agent. The ability to read through each metaverse project and the lands available in it for sale, exchange, or rent depends on your ability to comprehend the projects available, the profiles associated with them, analyze the lands owned by users, research the most advantageous location, and report entire metaverse lands in a single memory. It functions just like conventional real estate but with a modern twist.
Recognize digital transactions
Knowing metaverse projects and the cryptocurrencies they support is a crucial next step. Significant metaverse initiatives support specific cryptocurrencies and are tradeable or exchangeable on specific marketplaces. The supporting digital currency, secondary marketplace, and metaverse project must all be identified by the digital real estate agent.
Metaverse real estate agencies
Due to the increasing demand for metaverse real estate, organizations need to conduct all necessary research to help customers find the needs and estates with the best location and price. This led to the creation of metaverse estate agencies. These agencies will provide access to various resources and an in-depth explanation of how the estate agency for the metaverse works.
It's time to move forward and approach clients after conducting comprehensive research and gathering resources. The market is crowded with professionals who have already established themselves and built a name for themselves. To stand out, you must acquire popular plots and keep tabs on high-profile land purchases so that you can encourage customers to submit competitive bids for desirable neighborhoods.
What is metaverse real estate?
Real estate in the metaverse project is called "metaverse real estate" and allows users to host structures identical to those in the real world, such as homes, clubs, and entertainment hubs. This has raised the stakes for real estate professionals and generated interest in investing among collectors and metaverse technologists.
As the physical world eventually adapts and progresses toward a parallel reality, the word "metaverse" has become widely used and considered natural in the tech industry. Additionally, this resulted in the creation of investment prospects for other enterprises.
As it resembles a virtual land and allows users to buy real estate just like in the real world, this opportunity has been strongly recommended by investors as the most popular way to enter and invest in the metaverse.
How to buy virtual real estate in the metaverse?
The purchase of a virtual estate in the metaverse is comparable to the purchase of NFT and conventional real estate in the physical universe. Before purchasing a piece of metaverse real estate, it is important to consider its connection, land demand, potential future benefits, and the neighborhood and location, all of which add value to the virtual property.
How to sell Metaverse real estate?
Real estate in the metaverse is just as in demand as real estate in the physical world, with a similar buying process and characteristics. This has also made it possible for investors to buy metaverse real estate and acquire the vast majority of land with extreme popularity. As a result, if a user owns land with a promising value higher than the purchase price, the user should first analyze the potential future value of the land and, if necessary, sell it at a premium. Users can list their metaverse real estate for sale on the metaverse project's website or the NFT land marketplace, supported by the metaverse project where their property is located.
How to be a real estate agent in the metaverse?
You need metaverse knowledge or existence before you can work as a real estate agent in the metaverse. If you own land in the metaverse, you can construct an advertisement billboard or a location where users can come to you with real estate inquiries. The right tools and resources are then required to demonstrate to your clients the information you have, leave a favorable impression on them, and close the purchase. The most fundamental thing you must do is stay informed about the trends and technologies introduced by various sources in the metaverse.