The pandemic's extreme restrictions, which did more harm to mankind than anybody could have imagined, prevented many individuals from interacting with their teachers or engaging in their religious practices. Consequently, most people opted for the online approach, which allowed pupils to interact with and learn from their teacher online while maintaining their faith in humans.
While the Vatican (1) unveiled its NFT collection, visitors and pupils were introduced to the metaverse. The Sistine Chapel's magnificent massive murals by Michelangelo (2) and the four Raphael chambers (3) are only two of the many museums that attract both tourists and locals to Vatican City each year. As a result of the pandemic, even art enthusiasts could not travel to this holy place.
The announcement of the NFTs, highlighting distinct works of art, manuscripts, and a range of rare artifacts from the collection, came next from the Vatican. A set of publicly available virtual galleries that offer a superior VR experience. The VR-focused Sensorium (4) and the non-profit Humanity 2.0 (5), which the Holy See runs, supported this project.
Implementing NFTs has unquestionably affected how every sector operates as the globe transitions to the virtual universe. Given that it can be removed quickly, this application has the potential to submerge into any industry. On the other hand, religion was something no one could have predicted. Still, it turns out that NFTs that depict religious beliefs and principles are now regarded as the fascinating manifestations of the time.
Even though it is pretty exciting to discover what else this technology has to offer, Along with the commercial and business sectors, education is also undergoing NFT transformation. The potential of NFTs to promote education, pass on religious values to other users, and record generations and owners handing down fascinating frames is something the world will undoubtedly experience for the first time, but it was a necessary segment.
Recently, MetaDee (6) released their handwritten Quran NFTs dating back to Islam's inception. The rare Quran manuscript, maintained by the Custodian Family of Saudi Arabia, is thought to have been written between the years of 632 and 1100 A.D. After a thorough investigation, the copies have been validated and authenticated by Oxford's Research Laboratory for Archaeology as well as the History of Art (RLAHA) (7).
The distinction between the NFT and other art forms is that it depicts art virtually with a digital twist, with secure and safe technology and a standardized version that unites the physical and virtual realms.
A virtual religious tour
A program enabling pupils to virtually visit Mecca (8) was launched and created by the Saudi government. This technology-driven project allows pupils to equip their VR headsets, allowing pilgrims to interact with the avatars of other worshippers who are also visiting the Kaaba (9), the holy place inside the complex of the Great Mosque in Saudi Arabian City (10).
Digital technology has greatly influenced religious rituals and stretched the bounds of what consumers, investors, and worshippers can discover in the metaverse. The pandemic enabled users to connect virtually, sparking the development of a virtual universe in which users can virtually access everything, such as viewing a stadium game, using virtual runways, and many other things.
The metaverse also encouraged religious students to observe the social network and use digital power, which resulted in an easy connection to all parts of the world and helped many people regain faith in humanity. Many pupils rely on their teacher for mental health and as a meditative component that spreads positivity and motivates their lives every day.
The pandemic made it impossible for users to gather or meet anybody in bulk. Everything was locked, everyone was shut, and there was no chance or way for a physical connection. This led worshippers to get introduced to the virtual realm and experience the unimaginative upgradation of technology as it collaborated with religion, art, and culture.
Pastor DJ Soto (11), who organized virtual church services on Altspace VR, Twitch, and VRChat, made extensive use of the internet. While there were initially only a few participants, things have radically changed since the outbreak as major intellectuals have adopted this strategy and begun interacting with their pupils.
Jeremy Nickel (12), who took a similar approach, connected the pupils by hosting meditation sessions on the EvolVR platform, which also allows users to connect through VR and experience a better version, as well as meditate from their locations while being connected globally with multiple genres of the crowd.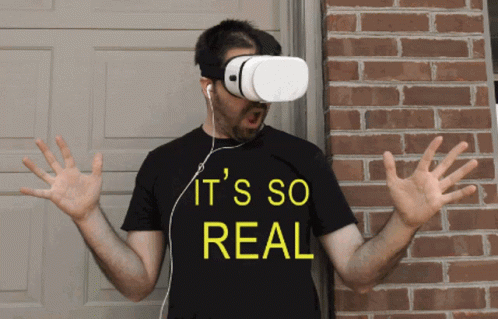 In March 2022, Holy Bibles NFT (13) announced its first charity-based NFT collection. Using a similar approach, this project established a virtual community and connected worldwide preachers to a single destination to share their views and thoughts and obtain virtual mass positivity worldwide.
This project was expected to mint approximately 10 million Bible Cover NFTs, with each person receiving their NFT for a $6 donation. Over a hundred percent of the $60 million raised will go to churches, scholarships, and war relief in places like Ukraine.
Although the official minting for the NFTs is available on the Holy Bibles website, it is planned to distribute over $10 million in funds to selected students worldwide to help them focus on their studies while also committing to God.
2.38 billion pupils are expected to worship the Bible worldwide. This metaverse concept is geared toward bridging the gap between these pupils and creating a single location where everyone can connect from anywhere in the world and build a sizable congregation of worshipers and adherents of the preacher with general positivism.
The metaverse has limitless potential, and along with NFTs, it has simply evolved into a place where users can indeed wait and monitor upcoming innovations and technological advancements that are about to transform all of humanity into a virtual realm universe.
This technology will connect people virtually with an avatar and enable material world practices to be learned and followed with an impact on the events in the virtual universe's influence on the real world.