To support digital collectibles and creators' work, a non-fungible token (NFT) tab will be available on the creator's page on Instagram and Facebook's timeline beginning in the United States, by Meta (1).
Last week, Instagram also expanded its NFT (2) trial to support international users from the U.S. This will allow users to display their minted NFTs on Ethereum (3) and Polygon (4) attached to their Facebook and Instagram collectibles tabs. Solana and Flow support are also planned to be soon introduced.
Meta announced in May the collaboration and introduction of NFTs on Instagram, followed by Facebook to apply the same. Mark Zuckerberg (5) is also indicating that the NFT collectibles will also be introduced to other meta apps such as WhatsApp and Facebook Messenger.
Navdeep Singh (6), Meta technical program manager, announced the major introduction of NFTs to Facebook by posting screenshots of the creator's page on Twitter.
This will also allow NFT creators to cross-post through Facebook and Instagram. While Instagram is also testing the NFTs.
In October 2021, Facebook announced the launch of Meta as a tech-driven expansion towards the web3 and the metaverse. It has since been trying to implement major aspects of the developing technology, but some of its attempts have failed.
The Diem (7) stablecoin was supposed to be launched by Meta, but it received significant opposition from worldwide regulators.
Meta also announced that it will replace Facebook Pay with Meta Pay (8) as the rebranded trademark on June 22. Meta Pay will be supported by all meta-owned applications: Instagram, Facebook, WhatsApp, and Facebook Messenger.
Mark added that the NFT debut is not yet applicable for commercial purposes because Facebook's digital collectibles tab would not be providing the option to run advertisements. While the company's Meta Quest app store (9), which sells games and programs related to Meta's metaverse, is where the NFT sales on Meta are meant to take place.
NFTs expansion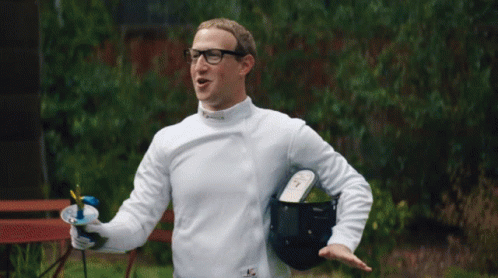 The NFT community has seen significant ups and downs, with severe scams and hacks posing threats to digital assets. But also, many still believe in the NFTs and the future they pose.
The scams occurred as a result of lax security measures and several unauthenticated third-party events. But the decentralized web3 is sure to be more secure and safe compared to centralized and web2 apps.
Not everyone is yet ready to accept the mainstream adaptation. But current investors and existing gunners in the game can surely foresee the future and are investing heavily in the buying and selling of digital assets.
Meta already understood the future of digital assets and collectible interests for investors and has already been pulling strings to heat the competition.
Meta's aim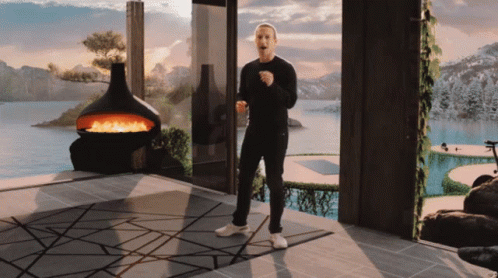 After Twitter (10) just decided to allow the upload of NFT profile pictures, Meta is getting ready to create its NFT ecosystem. To build and grow the NFT community on its platform, Meta is taking the following measures. Users will be able to connect, share, and display their NFTs by clicking the Collectibles tab on their profile.
The expanding metaverse, built on unimaginable and limitless possibilities, is gradually adapting to new ways of connecting within. Meta is trying to encourage commerce within the metaverse ecosystem where NFTs are tradable assets.
Not just NFTs, but many similar approaches related to digital clothing, products, and avatars are in an establishment that will represent the user in the metaverse. Accepting the fact that buying, selling, and exchanging digital assets in the metaverse is the next big thing, and having a promising future, meta is advancing its race by acquiring each sector to exist.
Meta Empire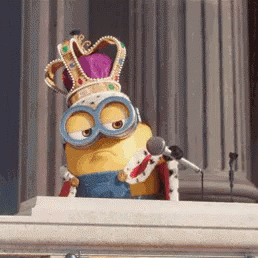 Alongside the mega-meta advancements in the metaverse, Meta is also planning to introduce its currency, which holds no physical and real-world value but can be utilized to obtain digital assets and multiple features in the meta-universe.
Just like "Robux" in the Roblox universe (11), meta is trying to capture currency attraction revolving around the meta-universe, which will eventually boost the meta-universe with multiple opportunities to explore.
Having an in-app currency lessens the misuse of the currency for outside purposes and vandalizes its usage outside the meta-universe, creating a boundary of limits.
After investing billions in the metaverse project, It is trying to acquire user attraction by providing and conquering every sector in the metaverse at its early stage, just like the web2.
Mark also announced that Facebook pay is to be rebranded as meta pay, alongside introducing its digital wallet for the emerging metaverse.
Digital Collectibles (12)
On Facebook and Instagram, the digital collectibles category enables makers and artists to produce different kinds of expression through their ingenuity in their art. A competition to offer the best features resulted from the recent buzz and Twitter's growth with the NFT community.
Creators are making use of strategies like NFTs to anticipate their work and build an artist community that engages viewers and ultimately increases the art's worth. It aims to provide a better platform for the artwork they have already been doing.
Digital wallet
Creators and artists will need to connect their digital wallets before presenting their work. You will be able to share your NFT collection from your wallet with others once it is connected.
Sharing digital collectibles
Following the sharing of the post, the NFT will also divulge the user data. The NFT is defined and signified by its originator or holder and the description. The users are free to discuss how they view this purchase in their own words as well.
Auto-tagging
The post enables automatic tagging of the creator and the collector depending upon the privacy set by each individual.
A few Instagram accounts have already used the collectibles section to publish their designs, facilitating evaluation and comprehension of the collectibles category and posts.
Meta is also planning on introducing the exchange of digital collectibles to the platform and also allowing users to display their digital collectibles via AR stickers in stories.
Meta also asserts that its plans are significantly more ambitious and well worth the wait.