Significant investors have a promising opportunity to invest in these digital collectibles as NFT market values have dwindled alongside those of the cryptocurrency market. In the digital world, the downtrodden market is seen as a window of opportunity for the approaching storm, much like the unpredictable cryptocurrency market, which dips at a slow rate but climbs at a rapid rate.
The ethnic diversity of these assets could be the next big thing for the cryptocurrency and NFT industries, given that the division of expensive assets into smaller, more manageable parts will eventually make these assets even more appealing to typical investors, much like the stock market.
Blockchain technology and its applications have the potential to be valuable in the future for fractional ownership assets, also known as tokenization, which ordinary people have never had access to in the past.
As NFTs are frequently linked to artworks and are seen as digital credentials with authenticity, which also makes them the ideal medium for carbon credits, they are also thought to positively contribute to climate action with an impact on addressing environmental challenges.
Users can also launch projects specifically intended to raise money for environmental causes. These projects will take advantage of the hype around NFTs to raise money and awareness for all types of environmental crises.
It is for this reason that it is said that the crypto winter is the ideal time for major investors to invest in NFTs, which will eventually rise to be a major profitability asset for investors. However, there should be careful research done by users and investors before investing so that they can take into account the underlying value of the fundamentals of the assets even before investing.
Investments in blockchain infrastructure, such as Ethereum (1), would be secure given the global recession. Even with blockchain technology, certain applications may succeed and others may fail, but it is up to the investors to decide which ones will pay off.
The first half of 2022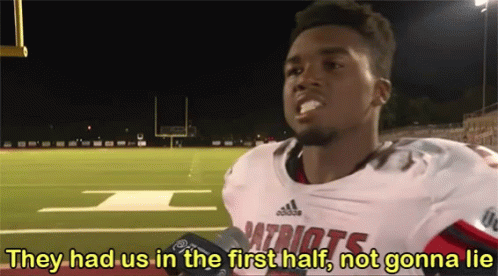 According to the Nansen research (2), NFT investors invested and spent about 963,227 ETH, or about $2.7 billion, in the first half of 2022 to mint NFTs on the Ethereum blockchain alone. Other significant blockchains include BNB Chain (3), which is minting NFT valued at about $107 million, and Avalanche (4), which is minting $77 million.
With a total of 263,800 unique wallet identities involved on BNB Chain and Avalanche, the minting was optimized globally with a range of 1.088 million unique wallet identities on Ethereum during this half.
The daily minting volume of the Sixty-nine NFT collection (5), which was launched on May 22 itself, surpassed 120,000 ETH, with a total number of NFT collections minted and also sold on Ethereum of 28,986 during the first half of this year. Two-thirds of NFT projects raised less than 5 ETH, while 140 collections raised over 1,000 ETH.
Taking into account that half of the funds raised were obtained through NFT initiatives, the remaining half ultimately being raised through non-entity wallets. Apart from that, Nansen is also known for the NFT-500, which tracks the top 500 performing NFTs on the Ethereum platform using the ERC-721 and ERC-1155 token standardization. Nansen produced this comprehensive report for investors to have a major overview of the NFT market and how the crypto winter could be useful for significant users and investors.
Even still, the top five NFT collections on Ethereum—Pixelmon-Generation 1 (6), Moonbirds (7), Genesis Box (8), VeeFriends Series 2 (9), and World of Women Galaxy (10)—accounted for 8.4% of the total minting.
NFTs to look for apart from the top five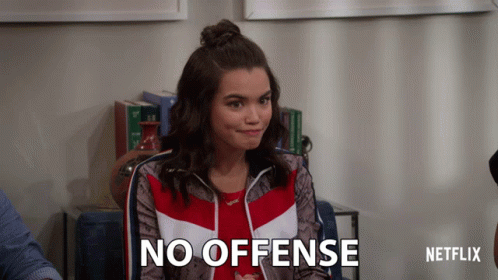 Since their explosive entry into the tech world, NFTs have been a significant hot topic. Some NFT collections, such as Bored Ape Yacht Club, made significant profits from sales totaling millions of dollars.
Even well-known artists have begun to change their physical works of art to a digital NFT twist, which has generated sales worth tens of millions of dollars over the past year at high auctions. Even though we now understand why the five stated above made the top 5, let's take a closer look at other NFT collections for the second half of 2022.
Silks (11)
In this "play to earn" metaverse, users can obtain rewards by participating in a game that features the stallion horse-racing industry and thoroughbred racehorses that are offered to users as NFTs. These NFTs show scale models of real horses, when horse wins, its owner receives a silk metaverse award.
Doodles (12)
Each of the 10,000 distinct NFTs in this collection predicts a bright doodle that shows a moving skeleton, animal, human-like figure, alien, or even spacecraft. The NFTs in this collection come in hundreds of variations. Owners of Doodles NFT also benefit from the special occasions and goods that Doodles sponsors for their community. Owners of Doodles could vote for significant improvements, goods, and even events under its decentralized governance system.
Women Rise (13)
Maliha Abidi, a well-known Pakistani-American artist, and author, is the creator of this NFT collection. With this collection that supports diversity, the project aims to provide diversity in the NFT sector. In addition, 10,000 original system-generated works of digital art depicting women in the work of scientists, programmers, activists, and other professionals from many nationalities and backgrounds are included in the NFT collection.
The ownership of this NFT also comes with significant added benefits for the holders, such as a complimentary copy of RISE: Amazing Women of Color Who Changed the World, which tells the stories of 100 extraordinary women from around the globe. The 450+ hand-drawn randomized artists who created the Women's Rise collection illustrated these images.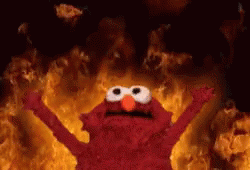 NFTs can alter how people view digital assets and even offer several opportunities for these digital collectibles to collaborate with other sectors. Even so, it might be challenging for users and investors to choose among the most prominent NFT collections because each one offers a promising feature and distinctive artwork.