Consumer advocacy group Truth in Advertising (TINA.org) called out 19 notable celebrities for allegedly endorsing NFTs without disclosing their relationships with the projects and asserted that celebrities promoting NFTs on their social media channels should be seen as a practice "rife with deception."
This non-profit consumer advocacy group published a statement on their website announcing the findings of their research into celebrities who advertise NFTs on social media. They concluded that this is unquestionably a dishonest industry.
Major celebrities from various industries, such as sports, music, and entertainment, are included in the star-studded list. All of them received letters urging them to quickly reveal any material connections they may have with NFT enterprises or products they have endorsed.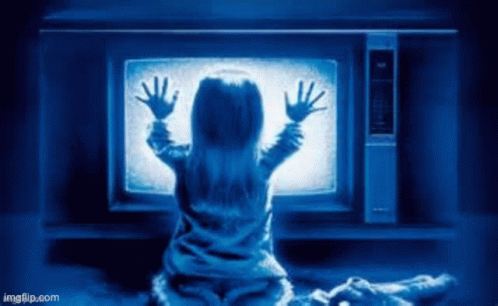 NFTs are digital certificates kept on the blockchain and provide ownership of a real or digital commodity, such as artwork. Many well-known celebrities have endorsed and promoted these digital assets.
Even though no sanctions have been placed, according to TINA.org (1), letters explaining the complaints and warning the celebrities about the possible harm their hawking NFTs could do to the public were delivered on August 8. The main issue raised in the letters is the potential financial dangers of investing in speculative digital assets that are not being disclosed.
Celebrities who promote NFTs on social media
Celebrities have jumped on the NFT bandwagon quite quickly, but their motivations have been questioned, which has also confused their fans. Major celebrities like Gwyneth Paltrow (2), Justin Bieber (3), and even boxer-turned-YouTuber Logan Paul (4) have made their BAYC NFTs (5) available to the public, similarly to Jimmy Fallon (6) and Paris Hilton (7).
Paltrow modified her Twitter PFP in January and created her first NFT PFP with the quote,
"Joined BoredApeYC ready for the reveal? Thanks, @moonpay concierge."
Among the two celebrities that have undoubtedly generated the most buzz and voices in the cryptocurrency business in support of NFT, as well as two celebrities who are undoubtedly among the most well-known
First up is actress and producer Reese Witherspoon (8), who has positioned herself as the face of cryptocurrencies and alternates between vaguely ominous statements that claim everyone will eventually have a parallel world digital identity.
Future nomenclature will undoubtedly include avatars, cryptocurrency wallets, and digital assets. Her main initiative of assisting creators who have pioneered the NFT area and encouraging women to participate in this campaign has probably boosted the number of women engaged in NFTs.
Another famous person is Matt Damon (9), an Oscar winner. He features in an advert for Crypto.com (10), the cryptocurrency platform with the fastest growth rate, which compares cryptocurrency investors to the Wright Brothers (11), the inventors of flight. The phrase "These mortals are akin to humans" caused quite a stir online, which undoubtedly led to him being mocked on South Park.
Celebrities like Paris Hilton, Lindsay Lohan (12), Grimes (13), and Emily Ratajkowski (14) have made their own NFTs. Emily Ratajkowski even sold a photo of herself with the tagline:
"Buying Myself Back: A Model for Redistribution."
Why are celebrities promoting NFTs?
Hollywood is a linked place, and things are going on behind the scenes that the typical fan probably isn't aware of. Deep diving into the intricate workings of Tinseltown for pulling on the NFT/celebrity and the thread leading to its inception, being both the Hollywood trades and crypto press, picking out the contours of an increase is considered an interrelated celebrity-based web3 financial-cultural complex.
For clarity, Jimmy Fallon is sponsored by CAA (15), which invests in the NFT market, OpenSea (16). Jimmy Fallon also recently agreed to represent NFT collector 0xb1, who holds NFTs from World of Women and BAYC. Additionally, given that she is married to Jim Toth, a former CAA agent who was one of the most influential, investing in and promoting NFTs is undoubtedly normal for Reese Witherspoon.
US journalist Malcolm Harris dubbed this correlation an "NFT Keiretsu," (17) termed a group of companies involved in interconnected business relations and shareholdings in Japan.
Celebrities who received a letter of warning for promoting NFTs
The letter serves as a gentle reminder to the celebrities that, even if it is unclear whether they have any connections to the NFTs they have put on social media, any material connections they may have to such collections must be disclosed in any such posting.
Two celebrities showed off their obvious connections, including Justin Beiber, who is also listed as an investor in the inBetweeners NFT project (18), and Reese Witherspoon, whose business is collaborating with the World of Women NFTs (19). In contrast, they are both listed as celebrities.
The list of 19 celebrities who received the letter of warning
Justin Beiber (21)
Reese Witherspoon (22)
Dj Khaled (23)
Drake Bell (24)
Eminem (25)
Eva Longoria (26)
Floyd Mayweather (27)
Gwyneth Paltrow (28)
Jimmy Fallon (29)
Logan Paul (30)
Madonna (31)
Meek Mill (32)
Neymar Júnior (33)
Paris Hilton (34)
Shaquille O'Neal (35)
Snoop Dogg (36)
Timbaland (37)
Tom Brady (38)
Von Miller (39)
TINA.org contacted Justin Bieber's and Reese Witherspoon's legal teams in June regarding their promotion of these NFTs. Bieber's legal team denied any wrongdoing and stated that the posts would be updated. Witherspoon's legal team then contacted TINA.org in July, claiming the actress was not receiving any financial compensation for her promotion of NFTs.
What FTC rules could be violated?
In a previous article, TINA.org discussed how celebrities were breaking FTC regulations governing the use of endorsements and testimonials in advertising and the obligations of influencers to disclose any significant ties to the brand they are endorsing in a way that is obvious, unmistakable, and integrated into the endorsement.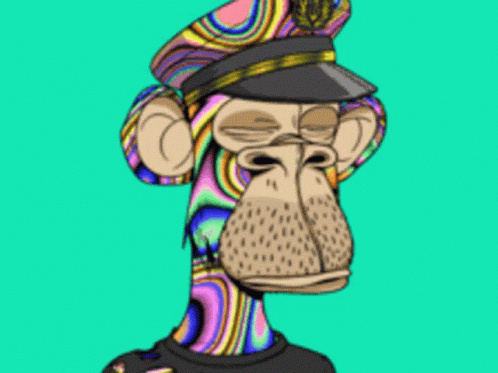 Celebrities facing legal consequences for promoting NFTs or cryptocurrency haven't exactly been made public up to this point. There are several pending class action lawsuits, most notably against Elon Musk for endorsing Dogecoin (40), Mark Cuban for endorsing Voyager cryptocurrency products (41), and other well-known individuals who have stirred up a lot of controversy in the NFT crypto market.
Celebrities who promote investments frequently lack the knowledge necessary to verify the investments' accuracy, compliance with federal security rules, and how they could carry out their actions more legally to prevent such occurrences.