In addition to the option to upload the digital collectibles created by users on the Flow Blockchain, this effort also provides connections with Coinbase Wallet (1) and Dapper digital wallets (2). This program's initial rollout and primary target are Instagram.
According to the parent firm, users must connect their digital wallet to Instagram to post NFTs. As of Thursday, users can connect their third-party wallets, like Rainbow, MetaMask, trust Wallet, Coinbase Wallet, and even Dapper Wallet, to their Instagram IDs (3).
Flow (4), Polygon (5), and Ethereum (6) are the currently supported blockchains for this endeavor. Additionally, the company has stated that uploading NFTs and sharing digital collectibles on Instagram is free of charge.
With notable ecosystem partners like Ubisoft, the National Basketball Association, Warner Music, the Ultimate Fighting Championship, Animoca Brands, Binance, OpenSea, Circle, and now Meta, this layer-1 blockchain Flow and its namesake FLOW token are serving as a medium of exchange for network participation, governance, and transactions (7).
Together with metaverse improvements, Meta is concentrating more on developing various strategies for expanding the digital collectibles industry and enhancing user experience. Despite this, the company's revenue plummeted by over 1% to $28.8 billion, while operating income dropped by over 32% to $8.36 billion during the same period.
Even though this expansion marks the company's first step toward expanding NFT support via Instagram after its inaugural NFT test launch in May, Following its extension, this program, which had previously been open only to American creators, has recently stated that it is now accessible to creators from almost 100 different nations.
NFTs on Instagram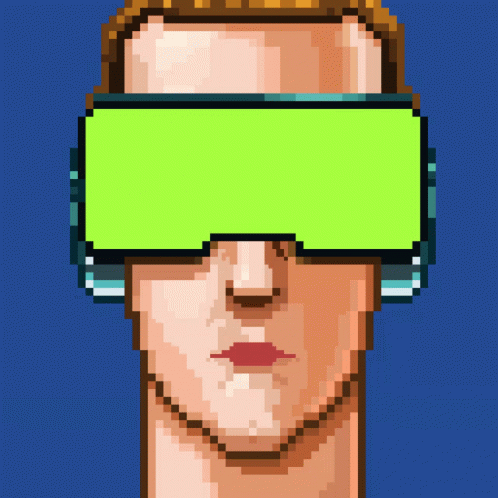 This Instagram initiative enables users to connect their compatible digital wallets and share NFTs while automatically tagging the creator and collector for citation. Users can share their NFTs, stories, and even direct messages on Instagram.
Once a user posts a digital collectible, it develops a shimmering effect that can be seen by the public and used for informational purposes. A description that includes details about the NFT art, the creator, and the owner will also be displayed alongside the digital collectible for public viewing and information.
Users can upload their digital collectibles once their digital wallet is connected to Instagram. Mark Zuckerberg also disclosed the company's additional augmented reality initiatives, including 3D NFTs or NFTs that would let users bring Instagram Stories to life using Spark AR (8), the company's software AR platform. They also disclosed that users would soon be able to share their digital collectibles as augmented reality stickers on Instagram Stories.
This growth in accessibility to web3 technology enables NFTs to support creators, commercialize their work, and also help them build a community with their followers and collectors.
Although NFTs and blockchain technology draw attention to sustainability, Meta claims that its maiden NFT test launch will help them lower the environmental impact that will also be connected to the display of digital collectibles on Instagram by funding renewable energy.
Though Meta had previously stated that it was testing NFTs on Facebook with a select group of creators, this NFT expansion occurred after the firm also stated that it would not be integrating digital collectible postings into advertisements at the time.
NFTs on Instagram have recently begun to spread after Twitter's premium members started using NFTs as their profile pictures (9). Although not the only tech behemoth to adopt NFT technology, YouTube is also working on its web3 escape technology in addition to NFTs as a means of assisting YouTube creators in generating cash (10).
Instagram and Twitter are just two tech behemoths that have done so. Recently, Reddit also unveiled its NFT-based avatar marketplace, which enables users to pay a set price for profile photos created by PFPs using the blockchain (11).
The Metaverse Division Q2
Reality Labs (12), a Meta division specializing in VR and the Metaverse, recently reported its seventh consecutive quarter of losses. Still, Mark Zuckerberg is adamant about continuing to invest in the technology he calls a "massive opportunity" and believes will be the most costly over the coming years.
The loss could persist for years until VR applications for the company's metaverse platforms are developed enough to take advantage of the "massive opportunity" that will be worth "hundreds of billions of dollars," according to Zuckerberg, who acknowledged it during the company's Q2 earnings call.
According to Mark Zuckerberg, developing applications and platforms will undoubtedly unlock hundreds of billions of dollars and even up to trillions of dollars over time. The metaverse offers a variety of options and opportunities for exploration.
Mark is very optimistic about this project and thinks he will play a major part in advancing this technology in the years to come. The operating losses experienced by Reality Labs for a prolonged period were disclosed in Meta's Q2 earnings report (13), even though such losses are common for divisions in the research and development stage.
Even though the difficult macroeconomic environment may be making the losses worse, the economy is currently in a worse state than it was a quarter ago. The Federal Reserve has hiked interest rates for the second time in a row by 0.75 percentage points.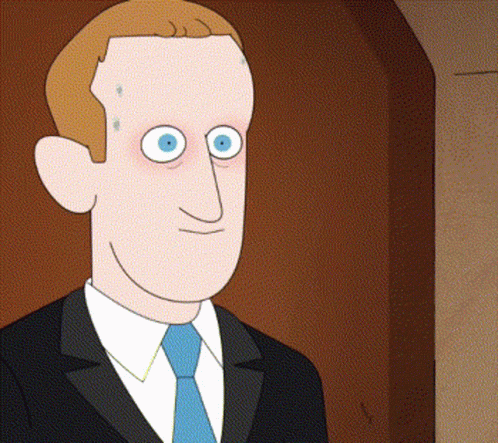 Mark Zuckerberg remains confident that his company and its subsidiaries will emerge from the current economic crisis as a much stronger and more disciplined organization. Zuckerberg also credits his company's investments with helping it maintain its position as the industry leader despite a shift underway to make room for more metaverse platforms.
Since Facebook rebranded itself to Meta in October 2021, this social media company has already made significant announcements aimed at expanding into the Metaverse, including their technologically powered payment network that accepts cryptocurrency. Meta opened a physical store in the San Francisco Bay Area (14) where it sells accessories for virtual reality spaces.