The Metaverse is probably one of the most talked about topics in the world at the moment; in 2022, Metaverse has seen a huge influx in its number of users.
In 2020 the entire Metaverse market was worth $478.7  billion, but statistics project this valuation to reach $800 billion by 2024. This gigantic boom is only a small indication of the potential metaverse has. (1)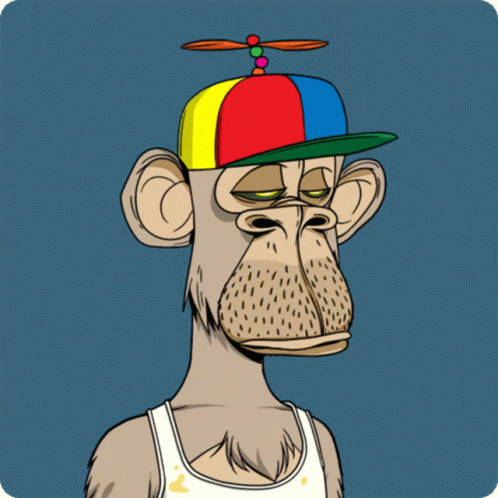 Gaming in Metaverse? Is that even a thing?
Modern technology allows us, the users, to access the metaverse quite easily, whether through a virtual reality device or our PCs. The gaming industry has especially seen a huge boom and is gaining more traction with its new play-to-earn games.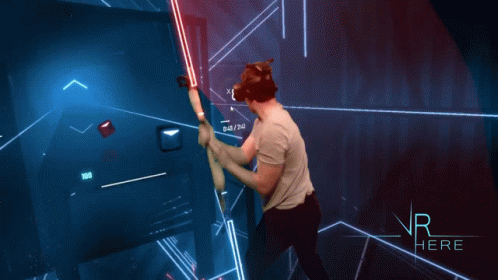 To help the readers get started with their metaverse gaming, here are ten metaverse games you can play in 2022;
Illuvium
Overview
Illuvium is an upcoming highly anticipated fantasy RPG(role-playing game) in which users can select avatars with which they can fully immerse themselves in a 3D game world. The users then collect and capture beasts called Illuvials, with which they can build their strength. These Illuvials work similarly to what pokemon would, they can help you brave the dangers of the open world, or you can use them to challenge other players in a PvP.
Illuvium is reportedly the first AAA blockchain video game of this scale, marking a major turning point for the industry. (2)
Special Characteristics
The beasts a user catches are not just characters in a game; they are NFTs with a real-world value represented on the Ethereum blockchain.
Illuvium(ILV) has immense potential in the gaming community; with its features, one could expect them to be featured soon in EA sports.
Merits;
It will allow users to immerse themselves in competitive PvP 3D battles completely.
Allows for users to find and collect NFTs with real-world value
Demerits;
It will become highly competitive, leaving small-scale gamers at a disadvantage.
Guild of guardians
Overview
Guild of guardians is one of the first mobile-based metaverse RPG games; the creators have specifically targeted the mobile gaming community, meaning that it has a huge potential for players.
The game allows users to create their team of 'Guardians' with heroes they collect on their journey; later, these teams compete in a guild to earn prizes and loot. (3)
Special Characteristics
The heroes the user gets can be converted into an NFT and sold for real-life value. The game features many heroes of different rarity, the rarer a hero, the more its real-life value.
Merits;
Easy to access as it is available on mobile
Interactive gameplay
Demerits;
Harder to earn real-world value in the game
Bigtime
Overview
Bigtime is one of those games with an incredible future ahead of it; it's a free-to-play action RPG that combines traditional games with futuristic ideas; it will allow users to thrust themselves into a futuristic open world where they compete for prizes and loot.
Users can explore ancient civilizations as they fight through history, always gaining rare in-game items. (4)
Special Characteristics
All the rare items and loot in this game can be listed in real life as NFTs, where they can be sold for real value.
Merits;
Evens out the playing field, it will not matter whether one spends money beforehand or not.
High paced action game, which will draw a large demographic of gamer
Demerits;
For the NFTs to have real value, the game must have an enormous community of players.
Sandbox
Overview
Sandbox is a metaverse game based on the Ethereum blockchain comparable to Roblox and Minecraft. Players can create and market their virtual experiences in Sandbox's virtual environment.
While still in its early stages, Sandbox is a cryptocurrency project with potential for both casual and crypto gamers. (5)
Special Characteristics
The game has an in-game virtual market; through this market, players can trade different items for the game's official currency, 'Sand.'
Merits;
It gives immense freedom to users to do anything in-game
Allows for virtual trading through the market
Demerits;
It does not provide any action-based adventures
Axie Infinity
Overview
Axie Infinity is perhaps one of the most popular metaverse games right now; it is based along the lines of illuvium and Pokemon. This game, released in 2018, allows players to amass a collection of Axie, creatures that may be employed in warfare, construction, and even treasure hunting. (6)
The game became especially popular during Covid 19 and is still home to a large community of players.
Special Characteristics
Every Axie the user catches is unique and can be listed as an NFT and sold to obtain real-world value; the stronger and rarer the Axie is, the more its value is.
Merits;
It has a large community, thus ensuring high value for Axie NFTs
Immersive and open-world gameplay
Demerits;
Highly competitive for new players
Decentraland
Overview
In virtual real estate in the metaverse, decentraland is the meta; the game allows users to live in the land they own. Users can socialize by visiting each other's property and exploring an open world, like sandbox. (7)
Special Characteristics
Just like any piece of real estate, users can rent out and even sell their virtual property for crypto; this means that the real-life value of this game exceeds many others.
Merits;
Highly effective as a play-to-earn game
Features humungous open world to explore
Demerits;
Very expensive for new players to rent or own property
NetVRk
Overview
NetVRk is a virtual universe where users can access the metaverse for education, gaming, and working. It has strong creation tools that give users the power to create, share and enjoy various experiences.
It can be best described as an 'Open-World Virtual-Reality Virtual-World.' (8)
Special Characteristics
The game includes tokens called NTVRK, with which users can buy and trade virtual items like buildings, furniture, art, and houses.
Merits;
Full Open-world which gives users complete freedom
Access to in-game virtual items
Demerits;
The game will focus more on real-life applications than hardcore gaming
Horizon worlds
Overview
Horizon world is a virtual reality, free-to-play, open-world game that allows users to interact with one another through the metaverse. It is quite similar to NetVRk but more focused on its users' social interactions.
The game uses complete 3D motion via the motion capture system of the headgear and two hand-held motion controllers, which are used to interact with items in the game. (9)
Special Characteristics
Horizon world allows users to trade their items through the in-game tokens. These tokens can further be exchanged for real-life value.
Merits;
Free-to-play game allowing users to interact with each other and play together
Easy to play and immersive gameplay
Demerits;
Will require monetary investments beforehand to play
Fortnite
Overview
Fortnite is the most famous and most played metaverse game so far; it originally started as an online multiplayer battle royale that allowed users worldwide to compete with each other.
Recently the game has become so much more; it hosted virtual concerts of famous artists like Travis Scott and Marshmellow. (10)
Special Characteristics
The game allows users to buy 'V-bucks', the in-game currency that allows users to buy limited edition avatars and items.
Merits;
Immersive and enjoyable gameplay
Easy to play and is great for beginners
Demerits;
It does not offer as many features as some of the other metaverse games like Sandbox.
Second life
Overview
Second life is a multiplayer metaverse game that allows users to live a second life by creating avatars for themselves. It is incredibly realistic, and the users can have different metaverse experiences, like attending events, concerts, and even iterating with other users. (11)
Special Characteristics
The game features a virtual marketplace where users can buy and sell various items such as virtual furniture, cars, houses, etc. The game functions on its currency called Linden dollars which need to be bought with real money.
Merits;
An extremely realistic game features a huge open world.
Allows trade via virtual marketplace
Demerits;
Initial gameplay would require the user to spend real money.