Prominent advocates claim that games that integrate NFTs have a natural edge over traditional games that do not allow users to sell their in-game assets or inventory items (1). The proliferation of NFT games is being aided by large blockchains like Polygon (2), which are pushing the envelope in this area, as well as by a sizable South Korean population that is rerouting its path to enter this market early (3).
The properties of NFT gaming compared to traditional gaming are not exactly equivalent since NFT gaming leads the way with similar aspects and other significant benefits that traditional gaming can unquestionably not catch up with.
For example, purchasing in-game inventory items with real money in traditional gaming is just a one-time investment where users cannot utilize them in any other existing gaming space, and they are limited to that game only with no real-world value. It also does not allow users to use their in-game purchases in other existing gaming spaces.
While NFT gaming enables users to purchase inventory items and other collectibles that can be used on other platforms as well, with the aid of metaverse projects and their interoperability, these items also acquire a real-world value with exchangeable marketplaces that allow users to exchange, trade, and even sell these items to other users.
Several gamers with access to gaming finance can purchase nonfungible tokens and even sell and exchange them when they want to exit a game or join the NFT gaming economy market. This effort would stress users' attempts to recoup their in-game inventory investments and, if successful, turn a profit off of them.
Traditional game publishers are preparing for major forays into the GameFi market (4), as evidenced by some of them releasing copies of their flagship titles on-chain and adding other existing titles as well, according to the South Korean gaming market (5). Given that the entry of significant corporations undoubtedly has a domino effect on the market, users will be informed of their existence in all industries.
Major corporations moving toward the GameFi sector may be an indication that high-profile management has seen the potential of this sector to influence the direction and future of the economy. The desire to enter the blockchain-driven web is not financial; rather, the potential future it holds increases the imagination. Web engineers already make millions of dollars, sometimes even more.
With the increasing excitement in the communities, the future seems bright for developers and the GameFi industry when considering GameFi with cryptocurrency and NFT as a perfect fit for publishers.
Since all players, old and young, eventually become drawn to the game and the gaming industry, it is not necessary to conduct extensive studies to predict the outcome. Additionally, the next technologies are certain to establish the gaming economy as a significant contributor to the global economy.
How is NFT in gaming shaping the industry?
The NFT sector is expanding quickly, but more significantly, NFT games now provide a clear reason for players to engage in their pastimes and spend money on them to generate real-time value.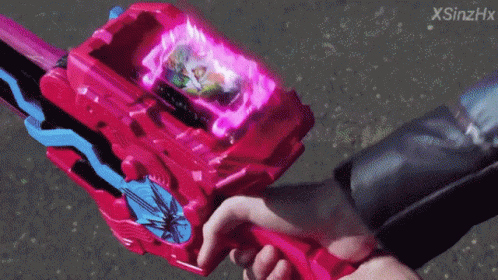 It has given signals for animators and digital artists to take notice as major titles like "The Sandbox" (6) are now becoming more popular and changing the gaming industry. The rise from $100 million in 2020 to a hike of $25 billion in 2021 continues to grow as fast as ever, and investors understand that NFTs are here to stay.
Although the future of NFTs is dependent on their utility, one of their greatest potentials is to aid in the development of communities by providing access to rewards programs, early access to software releases, benefits from live events, and more.
The functions of NFT gaming characters
As more games come out that let users create and modify their in-game characters, NFT players will have a better chance of owning their characters and being able to use the skins, avatars, and full avatar profiles for exporting to other games or even selling them on the NFT marketplace.
The NFT marketplaces associated with the gaming project allow users to buy characters that are either exclusive or easily accessible to a wider ecosystem, giving players the freedom to play as whoever they want instead of being constrained by the developer's characters or the game's predetermined avatar.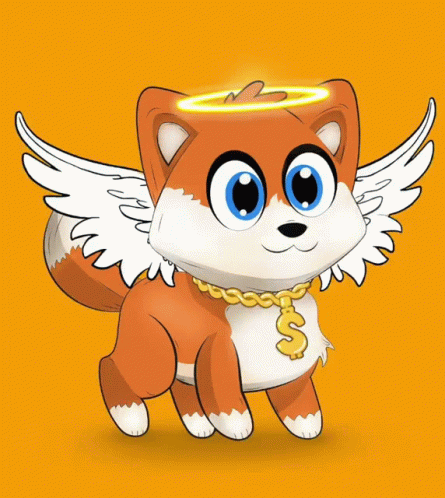 Additionally, it offers gamers autonomy. NFT gaming or NFT game characters are likewise not operated by any central authority or developer but rather are controlled by the user playing the game itself because they are registered on the blockchain, making them non-replicable, similar to how NFTs operate.
This makes the NFT gaming character unique thanks to blockchain, which also makes it unique and rare, even becoming highly expensive in the NFT marketplace where players fight to develop a unique and demandable character.
Customizing your NFT gaming character
Possessing a character and creating an uncommon avatar that is powerful or unique in games can be expensive, but it can make your NFT stand out from the crowd, be admired by other NFT players, and attract the attention of a lot of people. Users can use their NFT gaming characters to train and upgrade them to increase their strength in the game and most definitely increase their strength on the market.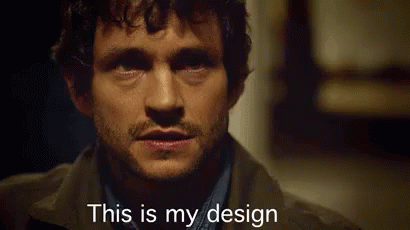 This also implies that improving them through training and other ways increases their value, enabling players to sell their NFT gaming characters for a higher price. Even new users may pave their way to success and make money if their character is created in a way that draws other users and investors to acquire. It shows that it is not just about wealthy players having an easy path to success.
Benefits and purpose of customizing NFT gaming characters
With today's games being designed with the idea that players prefer to inhabit their avatars' skins, customization is now essential to NFT gaming. Significant games like Grand Theft Auto (7) or Fortnite (8) serve as prominent examples of how customization has turned out to be the crucial element in luring users and other players.
Users and gamers can display their sense of style and character skills by replicating their avatars to make them even more distinctive in addition to their abilities while also acquiring a playable NFT item of clothing, owning a rare outfit, or receiving a rare outfit as a reward that also claims the user as the rightful owner.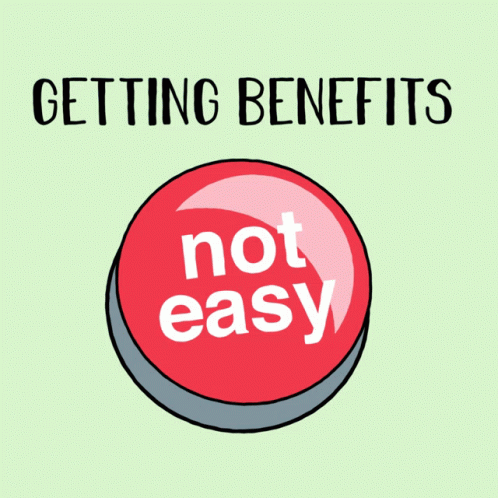 Numerous brands offer NFT outfits, with some even releasing unusual volumes of outfits, which increases their value in the market and gives users an advantage in both the gaming and real world.
For example, a Nike sneaker gives the user access to real-world events. Other brands offering NFT items, skins, or collectibles can likewise provide real-world advantages to increase user engagement and excitement (9). NFT game developers can even create communities around their products using NFT drops or giveaways.
What are NFT gaming accessories?
Following the advantages and purposes of NFT clothing, accessories play a similarly important role in games like Call of Duty (10), which allows users to customize their weapons and armor. At the same time, Ubisoft (11) launched its very own NFT called Ubisoft Quartz (12), which enables users in Ghost Recon: Breakpoint to own their items (13).
Why shouldn't the playable characters be able to wear valuable jewelry (14) or goods to enhance their outfits or looks if humans can do so? This also enables users and players to delve deeper into the gaming industry and investigate ways of making money and enhancing their reputation without becoming materially or emotionally invested in their clothing and accessories the way people do.
The importance of smart contracts in NFT gaming
The foundation of NFT is smart contracts (15), which give them control over the predetermined conditions that must be satisfied for a transaction to take place. As an example, it can grant rights to royalties in perpetuity for each sale of an artwork by offering these rights as part of smart contract conditions.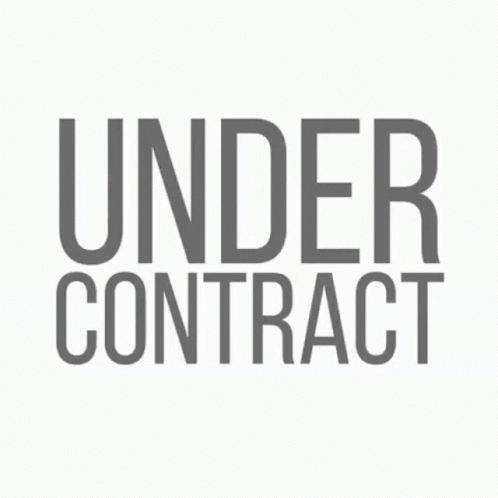 Since these innovative NFTs would be periodically resold, the creators of these NFTs would have a consistent source of income. This encourages creators to become engaged with the community and opens up a brand-new market for used NFTs. It also makes them more appealing to users and gamers by making them distinctive and entertaining to play.
Popular games like Sandbox already provide significant in-app development capabilities for NFT players that let them make their worlds and games. Other games provide comparable marketplaces to buy or trade creator-owned goods based on smart contracts to encourage and reward community and social gaming.
The metaverse entry point
The phrase "metaverse" is now widely used to describe a destination where people will spend their average time in the future. Since the gaming industry is an important component of the expanding metaverse, it is an entry point for influential users and players to enter the metaverse.
The customization of in-game avatars and NFTs significantly impact the metaverse by driving the gaming industry into a market centered on in-game skins and inventories. The beginning of your metaverse foundation is simply the fact that you are playing these games.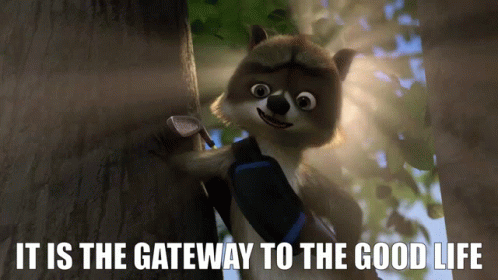 This is a significant turning point for people seeking exposure to the metaverse and opportunities to work together to enhance this emerging sector. With the growth of social media platforms that enable users to stream content and interact with viewers, as well as NFT gaming, which undoubtedly has an economy for players to manage and a simple way for users to make money from the metaverse and the game industry,
The interoperability that the metaverse holds will eventually attract more people from the gaming industry to engage in the metaverse while being on these gaming platforms is undoubtedly being on the metaverse. The metaverse has undoubtedly created major aspects for gamers, such as a place of income, and significant major sub-aspects such as inventory items, skins, assets, and other in-game collectibles, even including avatars that can also represent themselves on other metaverse projects.
Earning a living by playing games is now a "thing."
For many, this probably doesn't seem like a good idea. Still, once you start realizing that it is possible to make a living as a professional gamer, credit goes to NFTs, which have given the gaming industry a real-world value that also has a digital economic value that can be transferred, sold, bought, and even exchanged with other players and investors.
With effects like streaming and e-sports being prominent events, there is a real possibility for a generation of young adults and teenagers to become a significant industry. Although this may seem like a pipe dream to casual gamers, metaverse gaming with tradable and purchasable NFTs allows NFT players to make money as they play, adding a fresh dimension to the game and upending the status quo.
Like Pokemon (16), Axie Infinity (17) allows players to raise, battle, and even trade their axes. However, unlike Pokemon, everything in Axie Infinity has a real-world value that fluctuates based on rarity and uniqueness. Additionally, this introduces market forces to the gaming sector, delivering strong benefits for free-to-play mechanics with play-to-earn as the primary solution.
A new way of collecting
Football or wrestling cards have been exchanged and bought for years, but NFTs increase options for collectors and the creator to earn money from later sales as well as serve as a source of collecting and significant assets for collectors.
NFTs, give collectors the ability to provide a playable element that connects two marketplaces rather than owning a card with a fixed cost. Although this collaboration is new, it has the potential to ultimately influence the real-world sports industry in the direction of e-sports and develop a gaming industry based on the collectible NFTs of various sports goods, such as jerseys or players.
Connecting Blockchains
The gaming industry, particularly games, connects multiple communities that run on several blockchains. For example, Blockchain Cuties allows gamers to play on various blockchains, offering a customized user experience and exclusive content. This also implies that players can trade on each chain's unique market, including EOS (18), NEO (19), ETH (20), and TRON (21).
With the ability to purchase and even trade custom characters across multiple blockchains and the use of a variety of NFT & crypto, NFT gaming is undoubtedly going to become more approachable as it develops. Gamers can choose which they wish to support, perhaps for ecosystem and convenience.