According to DappRadar (1), NFT has attained a trading volume of $24.9 billion. While navigating across every business to exist and submerge into numerous industries, NFT can troubleshoot the ticketing dilemma posed by the black market's practices using blockchain technology.
Real Madrid's (2) victory over Liverpool (3) in the 2022 Champions League final (4) will go down in history for several reasons, including the fact that it was Real Madrid's 14th league title and the mayhem that black phony tickets caused outside the stadium.
Fake tickets were a major factor in the wild scene in France's capital in June 2022. Fans hurdled inside the stadium's perimeter while many were refused entry and stopped by security. Security defeated 35,000 extra spectators outside the stadium, while 75,000 had the original ticket.
Sports events and stadiums have long been introduced to black market practices, but NFTs and the blockchain technology powering these NFTs have characterized how ticketing will serve. NFTs have multiple purposes, including validating tickets, allowing Internet-of-Things (IoT), and representing a digital collection marked as an occasion or event.
The NFL (5) put the NFT ticketing system through its paces by distributing 250 000 NFT tickets. Super Bowl LVI (6) attendees ultimately qualified for complimentary NFT tickets as mementos. These tickets, which were printed on the Polygon Blockchain (7), included a variety of dynamic visuals and other elements that improved their appearance and allowed them to be used again as collectibles.
Other large sporting events will undoubtedly adopt this method, which will extend the lifespan of tickets and prevent sales from becoming a one-time transaction. The French 2024 Paris Olympics (8) will adopt a similar strategy, and the 2023 Rugby World Cup (9), which France will host, will serve as a test for the NFT technology, which is powered by blockchain.
The Polygon Blockchain is used by GET Protocols (10) to issue tickets issued as NFTs, with the mobile device and ticket number as primary access points. A user's mobile number is the key when they purchase a ticket, and they can then collect the NFT when they scan the ticket's QR code at the event. This links to the user's GET protocol wallet and ends the usage of black markets.
The traditional ticketing system was unable to establish transparency, which led to the growth of the black market industry. Every NFT ticket is seen in real-time, making the system legitimate and impermeable. Organizers gain control over tickets, revenue, data, and direct interaction with ticket NFT holders when they can resell tickets within primary or secondary markets.
The major feature of this technology is that it extends the life of one-time-transaction tickets. This also enables multiple pre-event and post-event perks for the holders of the tickets.
How does NFT ticketing work?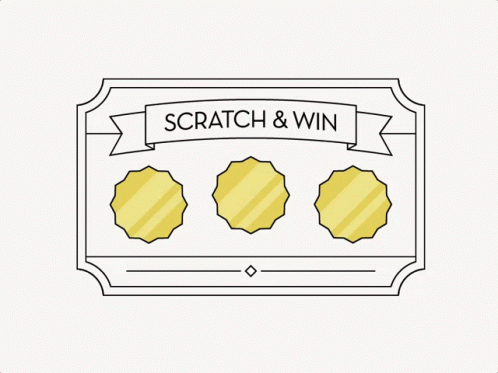 Customers can purchase and keep their unique tokens developed using blockchain technology in a digital wallet accessible from any system or device. These tokens can be sold to customers digitally. The event organizers can determine ticket pricing and availability who can even hold an auction where participants can place bids on tickets.
The moment the buyer purchases the ticket from the ticket seller, a smart contract is set off, and the ticket seller's database then transmits the buyer's newly created NFT ticket.
Additionally, the ticketing business demands that users or buyers upload their tickets via IPFS (11), where they are subsequently hashed and stored in a database. A smart contract that records the owner and detects attempts to sell permits ticket owners to resell their tickets while they are still being held in the database.
Benefits of NFT ticketing
The potential traits and capabilities that NFTs possess have undoubtedly drawn the attention of numerous sectors. A crucial component for storing rights and reserving digital assets and properties, it is now used for more than just collecting digital items. But it holds much safer and better benefits for the ticketing industry, revolutionizing how tickets are processed.
Fake tickets
The vendor and the buyer of the tickets will benefit from blockchain technology, which is the most reliable and secure technology. The transfer of NFT tickets, whether a first purchase or a resale, is all logged on the blockchain, ensuring the ticket's authenticity. If the event's organizers opt against allowing ticket resale, technology can be geared toward a non-transferable ticketing system, ultimately simplifying things.
Reduction in costs
The NFT ticketing system involves minting and has a lower selling cost than the conventional ticketing system. Since the ownership history of the ticket can be found in the blockchain's history, customers and event organizers may readily confirm its legitimacy. This creates an asset that cannot be faked and is later utilized as a digital collectible that moves through the NFT marketplace mechanisms and ensures authenticity.
Production
In contrast to traditional ticketing systems, which require labor-intensive production processes, significant time investments for planning, and a corrupt black market, these processes might be revolutionized. Since NFT tickets may be minted and placed on sale in under a minute, the manufacturing period for creating or minting them is quite short.
Shared revenue
These programable NFTs will undoubtedly have their own rules from the organizer that may be related to goods, content, royalty splits, and resale value. This means that the organizers may even profit from any secondary market resale of the NFT ticket in the future and receive a shared royalty for the ticket's irrevocable NFT programming.
Opportunities
NFT tickets and the reward system that eventually hangs with NFTs can benefit users by obtaining perks within the ticket's boundaries, such as soda or popcorn. Although NFTs have been providing radical changes through diverse sectors, including ticketing, they also serve unexpected perks.
Event planners must know this improved chance for the ticketing industry's benefit. The NFT technology for ticketing has begun to be used by major events and will soon be used for all types of ticket sales.
Things will become simpler and more predictable, along with trust in the organizers, buyers, and secondary markets, if transparency is created and authenticity is verified for resale, which is then traced on blockchain technology.