Snap the parent company of Snapchat the popular messenger app, has been quite involved with AR technology for the past few years. Now it has started exploring ideas to allow its users to showcase NFTs on its app.
The company plans to introduce new features in its app that will allow NFT artists to showcase their designs on Snapchat as a reality filter. Therefore the company would be testing these new features very soon.
Oh! Backstory Time!
So, you are already aware that Snap has been ambitiously working with technologies like augmented realities. And they have been at for quite a few years, for example, the launch of their AR spectacles (1), in 2021 which received many positive reviews. Unfortunately, the AR spectacles were not for sale.
Snap has not publicly released the AR spectacles, instead, they treated them like a private beta. To be honest, this was not their first AR glasses project, they have already released a few versions of these glasses in the past.  
But this is not where their AR venture ends, in 2022 snap had already released AR tools with the ability to turn photos into 3D assets. This tool was especially used by retailers to enhance shopping experiences, with dress-up features and much more (2).
But wait...
So, Snap has been working with AR technologies for some time and now they have decided they would attempt to allow Snapchat users to display their NFT design as a filter?
Yes, the company has already started working toward the direction of combining NFT and AR technologies together, they might introduce the NFT filter feature soon.
Even in the time of the Crypto market crash (3), many mainstream tech companies have been continuously experimenting with NFT and Metaverse technologies. Snapchat has also made its decision to dabble in this comparatively new space. With this new project in hand, they plan to attract NFT artists to their platform.  
AR technology as you already know allows the users to augment creations. If you are an NFT artist you can easily imagine your own creation coming to life even if in the form of an AR filter.
Hence, here we are
After AR Glasses and AR 3D tools, Snap is trying to focus on the NFT filters for their messenger app. people using filters is nothing new, they have been used by followers for a long time, but NFT filter now that is something different. In general, most people are aware of what exactly filters are and how are they used (4) in social media apps, unless you live under a rock or something.
For those who are not aware of filters, here is some information about them. Yep, it's happening! You are now going to read a few bits about Snapchat filters...
Filters are artistic overlays that appear when you take a Snap and swipe left or right. They're added to countless Snaps a day, highlighting neighborhoods, parks, holidays, restaurants, shops, and more (5).
Fun fact: Some study has found one reason behind so many users using Snapchat is because of their filter feature.
And guess what, when Snapchat realized this fact it decided to allow the business to grow its brands by creating its own branded Snapchat filter.
And here is how it all ties up!
You see, although it might be considered too farfetched to say that Snapchat allowing businesses to create (6) their own filter has a direct connection with their NFT filters, still we can't deny the connection. Snapchat is now planning to attract artists, specifically NFT artists, to work with them. In fact, they have already involved a few developers to create NFTs for the users.
Their Aim?
Duh!, if it hasn't been quite obvious, what Snap is attempting to do with this new feature is to attract influencers and their fans, which was the plan with all other filters they had released on the platform.
But this particular release might also attract the attention of the NFT community.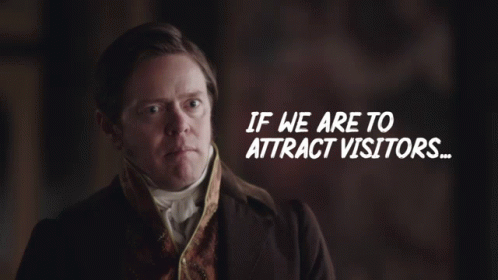 Finally!
Snaps' plan of showcasing the NFT filter right now is already being tested. So they are already testing a feature that will allow the NFT artist to display their design on Snapchat. And exactly how will they be displayed? Of course, the artist would be able to display their design as augmented reality filters.
More about the trial...
This trial is to be run by a handful of creators. It is due to begin in late August. Snap has decided to build up a roster of developers to create playful AR filters (7) for users. These filters are known as lenses, they can be overlaid on the real-world image, so basically similar to how filters functions.    
Therefore,
The developers would be able to create and mint NFTs from the platform. And how would that happen? By using a third-party service, they can mint and create NFTs before being transferred to Snap in the form of lenses.
The project might be in its initial stage but this marks Snap's first descent into the world of digital assets!
Before this Snap has already been working with augmented reality, therefore combining augmented reality with NFT filters would be Snap's entry into the freewheeling universe of digital assets. Snap does not have plans to charge the creators for displaying NFTs, but the company has been exploring partnerships with third parties, so it could help the creators monetize(8) their creations.  
Many Social media apps have been trying to lure online talent. The purpose? Obviously to boost their numbers of users and increase the Social media apps' engagement, especially when the competition becoming tougher day by day, with new rivals coming in with the purpose of dethroning the top social media apps.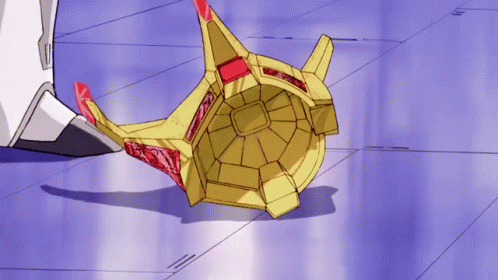 One such rival of Snap is the tech giant Meta which is already planning to roll out digital collectibles for its users, while also attracting creators to their platform. They have already been planning to create a metaverse to allow their users to create and trade digital goods.
Amongst the fierce rivalries of social media apps, everybody is trying to one-up each other.