The Sneaky Vampire Syndicate(1) is an NFT(2) collection by the Artist Mig, who is well known for his work on Bored Ape Yacht Club (3). Mig is a designer and a full-time freelancer, after the success of BAYC NFTs, he decided to create his own collection and this collection was named 'the Sneaky Vampire Syndicate'.
Before we start with the information about the champagne bottle, let us first get some context about the Collection.
Here It Goes...
This collection was designed by the Mig, and similar to Bored Ape Yacht Club the holders would gain access to the Syndicate through the NFTs. The collection consists of about 8,888 unique Sneaky Vampires, with each character having unique hand-drawn characteristics (4).
Taking Inspiration from blood-thirsty Vampires, the collection presents the NFT community with a collection of unique attributes and features. The design is funky, bright, and sinister-looking. The syndicate members get a lot of benefits, they get to join an amazing community in the metaverse while playing video games.
They have also launched a collection of Vampiress called Sneaky Vampiress Syndicate and Sneaky Bat Syndicate (5).
Alright, Let's Move On!
Amidst the high inflation consumers have been cutting off a lot of expenses, but this news has proved that even high inflation cannot stop people from spending on Alcohol. Reportedly two investors had paid about $2.5 million for a bottle of champagne.
One might wonder what is so special about this particular bottle? Well, this isn't just any Champagne bottle, what makes this bottle so pricey is the fact that they come with NFTs.
It's Story Time!
So, what happened was that Giovanni and Pierre Buono, both brothers, decided to purchase a bottle of magnum 2.5 from the Champagne Avenue Foch (5). This expensive champagne was bought in a private sale held on June 8. The creator of this bottle was Shammi Sihnh who was on the mission to break his own record of the most expensive Champagne in the world.
Shammi Shinh is a self-proclaimed champagne connoisseur and NFT trader who collaborated with artist Mig. The bottle has managed to set a new record, Shinh expressed in an interview with Fortune (6) that he always believed that there would be a market for it. For him selling a bottle of Champagne with NFTs printed was an idea that would definitely find its own market.
What's the Fuss About Record?
If you don't know then let me tell you there is a world record for the Most Expensive Champagne Bottle! Shammi Shinh has managed to break the previous record and become the new holder of this world record. He used his previous experience and the NFTs to break the Record.
The fact that he managed to have such an expensive bottle of Champagne even in the middle of crypto winter already proves that the NFT craze has yet to calm down and in fact is in full throttle. Shinh broke his previous record of 2013 of Worlds Most Expensive Champagne at $1.9 million.
With the help (6) of the sneaky Vampire Syndicate artist the new luxury champagne brand called "Champagne Avenue Foch" is now adorned with NFTs.
The allure of the bottle also lies in the fact that it is truly unique and the only one made.  The packaging design is also very out of the box and unconventional.
More about the Magnum bottle
This particular bottle of Champagne has been made available for sale on the digital marketplace OpenSea (7) with a price of 2,500 ETH.
What Shinh had to say about this bottle:
"NFT are the new diamonds...This bottle features art from the NFT collection that has (more than) a billion dollars in sales. Encrusted with diamond-cut Swarovski crystal with pure pewter embedded in the design, I wanted to create something timeless for modern investors, nothing less than a masterpiece."
He continues...
"As it is sold as an NFT, I expect it to be traded a few times in the marketplace before the physical bottle lands with the right individual who will HODL- Hold On for Dear Life. To receive the physical champagne bottle, the buyer will need to burn the NFT. The champagne itself is a work of art and unmatched quality (8)."  
Wondering What's Inside?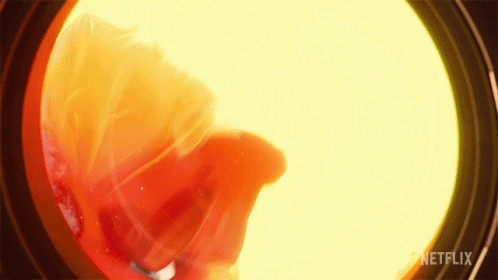 The bottle is a bottle of Champagne and if you are still curious, and wish to know what exactly is inside the bottle? Then let me tell you, inside this expensive bottle there is a wine made from 100% premier Cru grapes and a blend of Meunier, Pinot Noir, and Chardonnay. It was specifically produced at a family-owned estate, at Allouchery in Chamery.  
What about the NFTs?
Shinh has expressed that once the buyer has the bottle, they would also receive the actual NFTs that are printed on the bottle.  He said in his interview with Fortune:
"To me, I'm thinking people are spending millions of dollars on pictures of apes, why wouldn't they prefer a high caliber champagne with an ape on the bottle itself?"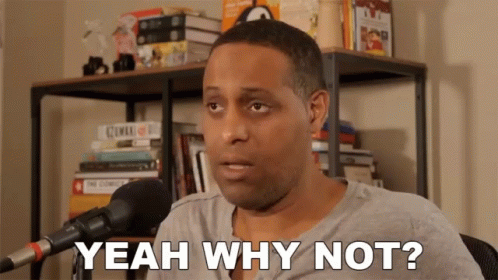 The Wall Street Journal reported(9) that the estate that is responsible for producing the Campagne Avenue Foch's champagne sells their own brand of premier Cru for a low price of $ 14.60.
The Buyers Opinion
One of the brothers, to be specific Giovanni Buono told the Wall Street Journal that he has no plan to drink the champagne, he considers the bottle to be a good investment.
"There is a lot of turmoil in the investment world, things are changing geopolitically very quickly. wealthy people will look for places to store their wealth for a while- and that could be champagne with an NFT attached to it (10)"