An independent web3 gaming firm run by veterans of the sector plans to release its first title in 2023. It is confident that the blockchain will be helpful to its blend of real-time tactical and strategic gaming principles.
Cloud Castles (1), from Digital Insight Games (2), will be released in 2023, promising to combine popular elements of role-playing games with cutting-edge real-time strategy and tactical gameplay. While creating stunning battlegrounds with amazing details using technologies like Unreal Engine 5 (3), Blockchain technology is accurately used.
With a major web3 tenet and in-game asset ownership, Cloud Castles will allow gamers to collect and evolve mythical creatures to deploy them in fast-paced battles. High-end blockchain technology will be used to offer players sovereignty over everything they acquire, accumulate, edit, develop, and obtain.
With $7.5 million in Series A funding, next-generation web3 developers and publishers were able to fund this web3 game title. Hivemind Capital (4) and Griffin Gaming Partners (5), who also invested in Discord, AppLovin, and Skillz Forte, co-led the funding round.
Moreover, the investment included contributions from Hunt Technology Ventures, RSE Ventures, and Signum Growth Investments. DIG has partnered with a respected team of experienced investors and veterans of the gaming industry who share a similar vision for next-gen web3 gaming.
How did it all begin?
An experienced team from top AAA (6) and mobile video-game companies, including Tencent, Electronics Art, Activision Blizzard (7), Scopely, and many more, launched DIG, an independent Web3 gaming firm is expanding quickly. Co-Founders and Co-CEOs, Jon Van Caneghem (8) and Jack Sheng (9) are firmly in charge of it.
JVC is well-known for founding Might and Magic and the Heroes of Might and Magic Series (10), and Jack Sheng is the other co-founder. The game's main focus is on creative gameplay with the addition of digital asset ownership, providing access to all communities with a shift away from traditional gaming and giving players the freedom to own, buy, sell, trade, collect, and manage their assets.
The idea of gaming is significantly shifting as real-world economies and the digital economies seen in games converge. DIG strives to set the standard by focusing on the underlying essential value for the communities to produce a satisfying and pleasant web3 gaming experience.
Veterans of the gaming industry's experience imply that the platform's support is solid and concentrated on developing top-notch studios and games to advance the user experience race. In the latter part of 2022 and the middle of 2023, large-scale AAA-style gameplay experiences with intensely compelling user-first digital asset ownership mechanisms are expected to disrupt the gaming business completely.
DIG intends to be a major innovator in next-generation blockchain gaming. The company leads the way in the Games-as-a-Service GaaS 2.0 roadmap (11) with a Free-to-Play F2P 2.0, GaaS/Live Service 2.0 online marketplace, and NFT/blockchain gaming.

With a C-suite team that has more than 150 years of combined gaming industry experience, including members who have worked on the franchises Call of Duty, Rock Band, and more, this project has a bright future thanks to experienced companies like Take-Two, NX3 Games/Electronic Arts, Crystal Dynamics, and Electronic Arts (12). The broad gaming history includes previously famous experience, founding titans in charge of research and development studios in North America, and Sheng in charge of international alliances and investments.
Back then, the gaming industry was adamantly opposed to the idea of digital ownership of in-game currency, claiming that it would destroy the industry. However, it has since emerged that free-to-play games have a reach of 10 times as many players as paid games, as well as a variety of new giants, fantastic companies, and new games to offer.
Fueled by Imagination
DIG asserts that it is in a strong position since it was created by seasoned professionals who understand how to create memorable games and popular trends. DIG also claims to be adept at leveraging new technologies without hesitation.
While some detractors have claimed that blockchain-focused games drain the fun out of the experience because they are more focused on monetization, the company disputes this claim, claiming that this game gives users' gaming experiences equal weight with all the promising features they are providing.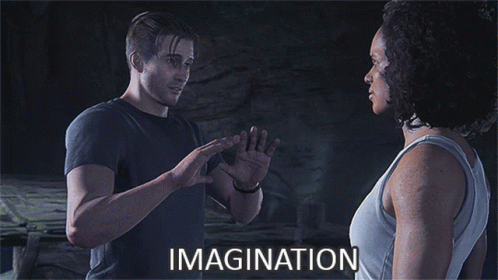 However, executives are certain that amazing gameplay, art, and design should not be sacrificed in favor of new technology because games are designed to be enjoyed. The gamers' philosophy of commitment to any game but not all games' skill to reciprocate that loyalty. These games give them the right to possess any in-game object they desire after investing time, effort, and money to support the ecosystem.
The firm promises that the inclusion of blockchain technology and cryptocurrency collectibles will be done in a secure, scalable, inclusive, and user-friendly manner, asserting that anyone in the world, regardless of their background, will be able to participate. Players will be better able to co-create a game that is alive, breathing, and constantly evolving as a perk of being involved in the early stages of the game.
The future of free-to-play F2P gaming
As more advertisers become aware of the significant advantages that in-game advertising has accrued over the years, it will also encourage more studios to pivot to using this model as a standard for their releases, and it will prove to be a significant source of funding to support them as they continue to create experiences that can change the gaming and user-experience. Free-to-Play F2P games hold a better future opportunity to transform the gaming industry for the better.
As more players engage in free-to-play games, more advertising opportunities arise, which facilitates the argument that this is the most exciting time in gaming history from developers' perspective. There are rumors that FIFA will release FIFA23 (13) as a free-to-play game to compete with other video games.
As Xbox (14) made it known earlier this year that they favor F2P gaming and will be developing games that can be played without an Xbox Gold subscription, this is bound to spark intense competition. As other game firms keep an eye on what is happening, it will be interesting to see how this all plays out in the upcoming years.