BlockFi (1) was granted a money service license (2) just two weeks after being fined by Iowa regulators for offering and selling unregistered securities.
This license will allow BlockFi to receive money and also sell products in the state. Iowa residents who trade stablecoin (3)
According to BlockFi, interest accounts have never been registered, advertised, or sold in the United States, although it is unknown if the license would cover the yield-generating product.
A fine of $943,000 was issued by the Iowa Insurance Division (IID) (4) to Blockfi for violating the state's Securities Act. IID charged BlockFi with failing to register as a broker, dealer, or agent and still offering and selling securities.
The high-yield interest accounts are held as securities by the commission and the penalty was charged for offering them without being authorized by the United States Securities and Exchange Commission (SEC) (5).
This penalty was one of the highest ever imposed by a federal regulator over a crypto authority. A $100,000 million settlement was reached, with half going to the SEC and the other half going to the state regulators who filed charges.
Soon after receiving the fine, BlockFi registered with the SEC to obtain interest-bearing security to replace the current offerings for the sake of its customers in the U.S. Although the license is good news for BlockFi, which struggled alongside the crypto and blockchain communities during the recent market downturn,
Unstable market conditions
BlockFi was also involved in the recent collapse of Three Arrow Capital (3AC) (6), which was unable to repay its Bitcoin borrowings, as the lending company that was eventually forced to liquidate its positions in the 3AC.
Celsius (7), another crypto lending platform, paused all customer withdrawals on June 13 following the market conditions. It is also facing liquidity issues and might soon follow 3AC as it is facing severe insolvency.
The crypto and blockchain industries are currently experiencing a less-than-profitable market environment. To help stabilize profits, BlockFi has to cut off 20% of the staff. It is still unknown how the SEC's penalty internally affected the BlockFi.
You will see the stars as FTX (8) shares a ray of hope for BlockFi and signs a credit facility arrangement for $250 million, which will also thicken the platform's balance sheets. The $250 million offer is merely an option for FTX's current negotiations to acquire a significant stake in BlockFi.
Dealing with a massive penalty: Cost Reduction
The dramatic market conditions on the macro-economic level led to the layoff of 20% of the staff for BlockFi. BlockFi's growth has also been dramatic in recent years, which benefits from the low borrowing costs policy and the focus on crypto prices.
A company that eventually expanded from 150 employees to 850 by the end of 2020. BlockFi is popular for selling its savings products to its customers to obtain an interest in their digital currency holdings.
Since its launch in 2017, it has raised more than $900 million. It is reportedly aiming to raise cash toward a valuation of $1 billion. Crypto firms worldwide are looking for ways to cut costs as the risky asset is fluctuating high by lowering the trading volumes.
Bitcoin has almost lost all the peaceful growth it once had and Ethereum is struggling as it has already lost two-thirds of its value in 2022 by plummeting 16%. The crypto industry's estimated worth fell even below $1 trillion, which is way less than its peak, raised by $3 trillion in November 2021.
Even crypto.com (9) announced a staff reduction of around 260 employees. Gemini (10) also had to reduce 10% of the workforce. On the other hand, Coinbase (11) has extended the pause over hiring more employees to prevent a foreseeable future.
BlockFi is aiming towards maintaining a profitable portfolio and having a long career in the crypto industry. In addition to the job cuts, there has also been a reduction in marketing activities and the elimination of non-critical vendors, reducing executive compensation and also slowing down the headcount growth.
Although the customers won't be affected in any way and their items are secure, the site is still functioning normally during the adjustments. This can sure be comforting for those who have entrusted their money with BlockFi.
Rebuilding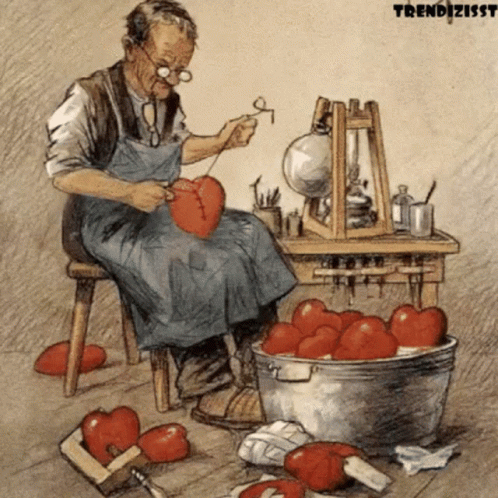 BlockFi announced new rules that will be put into effect on July 1st, including an increase in deposit rates for certain cryptocurrencies and a reduction in withdrawal costs for a select few. while discontinuing a policy and permitting just one withdrawal each month.
I suggest it would increase the deposit rates for the following: BTC, ETH, USDC, GUSD, PAX, BUSD, and USDT (12). The rate boost is considered over three factors: effective risk management, a fluctuating macro-yield environment, and decreased market conditions and competition.
In terms of risk management, the previous strategy gave a wiggle to provide rewards to the customers at the time of the market downfall.
U.S. Treasury yields (13) are updating and increasing lending and deposit rates, and to adapt to them, the conditions of the macro-yield environment were set.
The decreasing market conditions and competition have affected many in the crypto and blockchain industry. BlockFi has still maintained 100% uptime compared to other rivals and has a balanced institutional lending desk. Rivals have either slowed down or paused many operations.
Apart from the increasing rates, it is also eliminating a policy to let users obtain a free withdrawal of BTC, ETH, and stable coins once a month. However, the plan is suggested to lower withdrawal fees for all currencies.
BlockFi stated that 75% of its cryptocurrency withdrawals in 2022 will be optimized to be fee-free; this stance was maintained, lowering the cost for their customers. There has been a demand for withdrawals, so a small fee of up to $25 was instituted to offset the cost of continuous requests.
Despite having already put in place strategies to recover from the penalty crash with new investments, BlockFi's offering more during a market downturn is, according to them, the most effective thing they are doing. However, it may take some time for clients to get adjusted to the new regulations.