NFT sales have increased by 205% in the last seven days as a result of the addition of the new feature NFT land skate and ongoing improvements for qualifying the origin battle game mode in the play-to-earn metaverse game Axie Infinity (1).
As more people downloaded the game and the leading NFT sales increased, the launch was designed to bridge the game's healing as a backup. Axies (2) were purchased in 24 hours with almost 22,000 sales, up from 7,000 weeks earlier.
The upcoming Alpha season (3) alone generated 4,600+ downloads, bridging over 90% of staked land. Axie Infinity also generated around $1.3 million in sales from 23,100 buyers, which led to touching the mark of a 205% rise.
In the Axie infinity universe, the new function enables owners to get weekly rewards in the form of Axie tokens. A new game mode dubbed Origin, which attracted 600,000 sign-ups, also opened the second foundation of updates.
Users can now gather, trade, and engage in combat using Axie monster NFTs (4) with other users thanks to this new functionality. Although it was rumored to have flaws, these have been fixed, and it now functions without a hitch.
The reintroduction of the Axie infinite sidechain or the Ronin bridge (5), a bridge that permits the transfer of assets between users is likely to lead to an increase in NFT sales. even though the bridge has been closed since the historic hack of $620 million.
AxieDent then AxieBack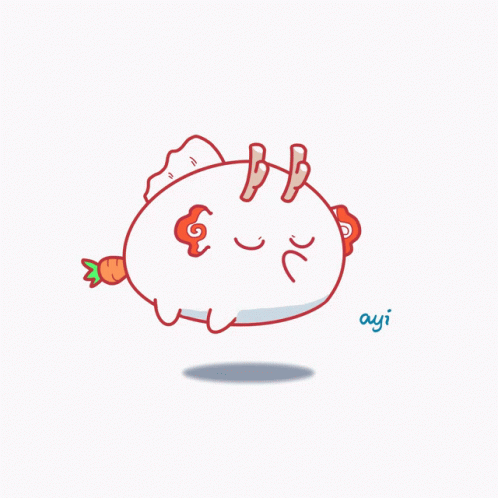 The suffering of around 173,600 Ethereum (6) and 25.5 million USDC and a combined heist of $612 million was obtained by the mass hack attack on Axie Infinity's Ronin Bridge.
The Axie Infinity team has established strategies to prevent downfall and overcome features that ultimately generated revenue and maintained the Axie environment. Player retention and lifespan are seen as the project's most important issues.
Despite having the 18th highest sales, Axie Infinite's 205 percent top-notch sales were still impressive. The Axie ecosystem had significant downturns and upturns, generating $753.9 million in NFT sales and an all-time high of $164.90 for AXS. They made sales of $3.1 million in June.
The Axie Infinity universe is concentrated on developing an iconic universe, like that of Star Wars (7) or Lord of the Rings (8), to allow users to connect as they progress through each chapter. Together with Decentralized Autonomous Organization (DAO) Strider (9), their team is concentrating on creating rolling content for a fictional gaming journey with a storyline.
How is NFT technology impacting GameFi?
Technology and the game industry have been developing together. As more features are introduced in the IT sector, the gaming sector gradually adopts them. The development of the internet has made it possible for players to interact, play, and create in a world that is interconnected with the touch of a finger.
The way the gaming industry was perceived has changed as a result of console or video games that were once played 1vs1 locally but are now played 1vs numerous online from anywhere in the universe.
The gaming business has completely transformed as a response to NFT's entry into the market. Players may now profit from the long hours they spend playing games and collecting awards by converting those rewards into material goods that have an impact on their lives.
Both industries have benefited greatly from this development and collaboration as more people are becoming interested in gaming, as well as capital investors, who have changed their perception of the gaming industry as one that generates income and is a good place to invest and raise money.
NFT Gaming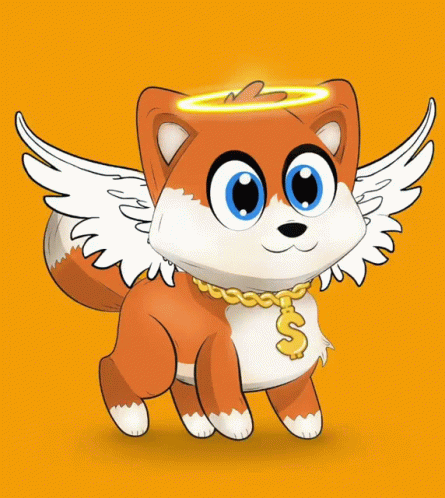 NFT games, also referred to as play-to-earn games, give players NFT tokens as compensation for their time spent in-game pursuing rewards. The most frequent rewards are tokens, but a user's chance determines whether they will receive an NFT.
Although players are free to purchase NFTs from other users and use them in a variety of metaverse games, they also have the option to sell them until a good price can be obtained.
Axie Infinity rewards its users with Smooth Love Potion (SLP) (10) and Axie Tokens. The SLP token is considered the top-most Bitcoin level for players to obtain real money on its exchange. Although NFT gaming offers multiple benefits for gamers compared to traditional gaming,
Income
Although it may have been a novel idea to some, earning money while playing games is now a reality thanks to this new philosophy. NFT games give players the chance to make money as they play. Axie Infinity players make between $200 and $1,000 each month on average, and it will give gamers a way to make money.
In-game Assets
The objects in traditional board games that can be purchased with real money remain in the game for the lone player to see and access, but they cannot be sold or have real-world value. The NFT gaming industry has altered a little.
Players may now purchase in-game assets through portals that also let them trade, exchange, and sell with other players on a variety of platforms. As an NFT, you can use the skin you purchase in a variety of supporting games.
Rarity
The market value of an NFT is entirely dependent on the community's demand and supply dynamics. By maintaining transparency, blockchain technology enables users to view the NFT history and spot duplication. The market value of your NFT increases with how rare it is.
Security
Transparency is created by applying a unique address and domain to each NFT formed, and blockchain technology also enables users to access the NFT ledger of transactions. Players can relax knowing that their arduously earned NFTs are secure against theft or duplication.
Endgame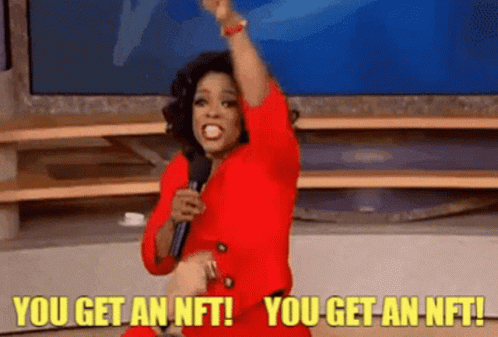 Every NFT exchange has a charge fee imposed with thousands of transactions each day, allowing a percentage of benefits for the developer and the publisher. Therefore, NFT gaming is advantageous not only for players but also for creators.
Potential investors with thorough knowledge of NFT and cryptocurrencies are showing a lot of interest in investing in the GameFi sector as a result of the increasing value of in-game and real-world connections as well as the company's expansion.
There is no denying the impact NFT games have had on the industry, bringing employment, income, and even gaming motivation. NFT games are a virtual thunderstorm that has completely changed the sector.
It is no longer viewed as merely a kind of entertainment but rather as a means of making money.