The real volume of USD Coin (USDC) (1) has doubled that of USD Tether (USDT) (2) on the Ethereum Network (3), indicating that the race to the top stable coin has flipped the tables.
USDC leaped in the stable coin race after the value doubled to USDT on the Ethereum Network. USDC posted a daily real volume of $1.1 billion on the Ethereum Network.
while the real volume of USDT was $579 million, according to the Messari data tool (4).
The real volume metric differs from the total volume metric as the crypto market data tool Messari calculates the real volume metric by extracting the data from the crypto exchanges and only those that are believed to have legitimate crypto trading volume.
Understanding USDC & USDT
USD Coin and USD Tether are both cryptocurrencies backed by the US dollar. They are designed to create volatility in the exchange of crypto. These stable coins are worth the same as 1 US dollar to 1 USDC or 1 USDT.
Understand, the value of money is not constant.
Cryptocurrencies possess high volatility while being relative to the traditional market. USDC and USDT were created to address volatility by containing very little more than traditional crypto, allowing traders to safely exchange without fear of leaving the crypto ecosystem.
USDC and USDT serve the same purpose because they are both backed by 1:1 fiat to the US Dollar. However, their nature alone is different from their function, with different compositions.
Both coins are used as a pairing for cryptocurrency exchange. What differentiates their abilities is that USDT is preferred by many traders. On the other hand, USDC is preferred by traders for its safety measures.
Tether USD (USDT)
USDT is managed by a Hong Kong-based company, Tether. A blockchain-based cryptocurrency backed by a similar amount of US dollars.
When a trader wishes to get a USDT for an exchange of US dollars, for instance, exchanging 1 US dollar for 1 USDT, the dollar remains in the savings account. This creates transparency for the user to switch USDT back to the US dollar again.
USDT accounts are attested by Freeh Sporkin & Sullivan LLP (5).
The benefits of holding USDT
USDT is curated only when there is a need.
Tether produces more tokens if required for the crypto exchange for the user as a crypto pairing.
It allows investors to trade efficiently with other cryptocurrencies familiar with the USD.
Having USDT in your portfolio creates flexibility against the always fluctuating crypto market.
You can switch from holding USDT to other digital currencies even without withdrawing your savings from your fiat account.
US Dollar Coin (USDC)
USDC is a stable coin that Coinbase (5) and Circle Internet Financial (6) launched in 2018. It is an ERC-20 token on the Ethereum Blockchain backed by US dollars at a one-to-one value. Although USDC can be traded on other blockchain platforms as well,
Every USDC that falls to the market suggests a dollar is backed by an audited bank account. It obtains strong support from the developers, creating a solid foundation for USDC.
The major quality of USDC is the security measures that preferably check that the issuer is legally compliant.
Benefits of holding USDC
USDC holders obtain all the benefits of being an Ethereum-based blockchain alongside faster transactions.
USDC is backed by fiat US currency with a ratio of 1:1, whose reserves are attested by Grant Thornton, an accounting company, and checked monthly.
It holds a stable value in the crypto market.
You can also earn a yield by depositing to compound your USDC via the Linen App.
A global currency that can be used for businesses, individual purposes, and also for smart contracts.
The Stablecoin Race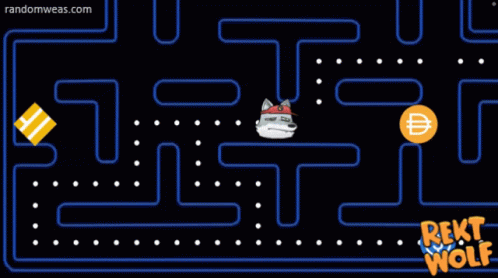 Compared to the real volume and daily transactions, USDC is surely going to lead the race. The ERC-20 USDC is converted twice to ERC-20 USDT.
There are several reasons for moving toward USDC. The major concern was the concern related to the USDT backing such as the Chinese commercial papers, which Tether eventually denied.
Although Tether does mention obtaining an adequate backing, it surely remains a concern for the users as no accurate proof regarding the backing and how often it gets attested has been given.
The Circle's USDC is significantly more accessible to users and the investors that support the tokens because it is backed by the equivalent value of assets denominated in US dollars.
This created and built faith and trust among users as a safe and stable coin to invest their money. Even though the total volume of the market cap differs from the Ethereum market.
The Fall
USDT stumbled when the major crypto lender, Celsius Network (7), announced it would pause account withdrawals and transfers for 1.7 million users.
which eventually dropped the fixed pegged value of $1 to $0.9988.
According to their agreement, Celsius and Tether swapped bitcoin, ether, and other cryptocurrencies for the release of USDT.
Although the value of bitcoin plummeted by 18.7% over the weekend, it majorly impacted the agreement.
Although taking advantage of these circumstances, USDC gained over 1000% in the market value over the past year. It currently holds a total market value of over $55.9 Billion.
Significantly, USDT lost out to USDC only on the Ethereum Network.
USDC and USDT are both stablecoins backed by the US dollar with a ratio of 1:1. The volatility is sure to be less than other cryptocurrencies. However, USDT's demise was undoubtedly a result of the high volatility crypto agreement.
The parent companies of each coin are surely different and also operate differently. Blockchain technology differs, and each provides different advantages.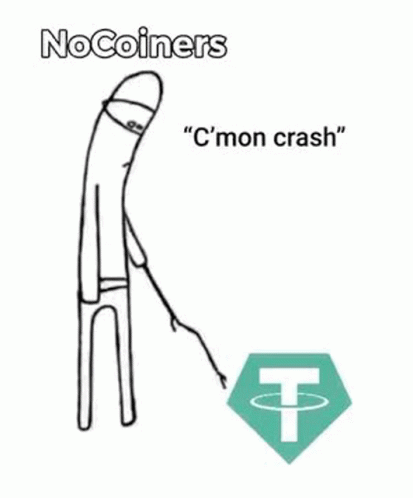 Blockchain USDT
USDT Bitcoin
Ethereum
EOS
Tron
Algorand
SLP
OMG
Blockchain USDC
USDC Ethereum
Algorand
Solana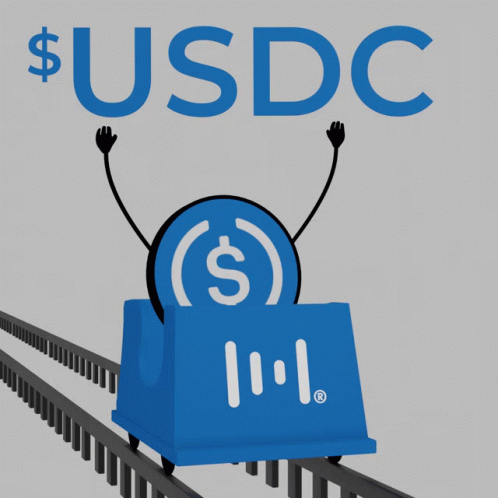 Many market analysts and investors were surprised by USDC's victory over USDT on the Ethereum Network. But, the backed assets of a 1:1 ratio offer less volatility and create sustainability over crypto transactions.
Also, there are many benefits to holding stablecoins. You can also exchange transactions without managing operational time zones and they are transparent by blockchain design.