Verse Estate (1) is about to bring a revolution in the metaverse digital property market by offering hyper-realistic and customized luxury products.
This program, which enables users to purchase real estate properties associated with NFT, aims to reduce the distance between the metaverse and the actual world.
NFT is the key for each owner, allowing users to display their collection on the digital walls and invite around 100 users to stream Netflix (2) and watch together. Also, you can play VR games from the estate itself.
Users can explore their real estate through Oculus Quest 2 VR headsets (3), wherein users can directly access the application via the Oculus store (4).
This is an additional strategy for luring investors into the metaverse real estate market and creating a buzz with the involvement of high-profile figures and celebrities. This real estate investment is a resource that can bring investors profit with the development of technology toward the metaverse.
The Verse Estate is about to set a high standard for customer service in the metaverse by providing NFTs and a step above with the most comfortable user experience to explore through the metaverse digital property.
What is metaverse real estate?
The term "metaverse" refers to the connected virtual world where users exist online and have a virtual representative who behaves, responds, and functions as if they were following the user.
A world where users can learn, work, play, and communicate with others using virtual avatars who are their representatives. A digital twin allows you to world tour from your home without consuming your time, space, and energy.
While creating a better experience and a virtual world, it also includes virtual properties and estates, creating investment opportunities and property purchases.
Passive income has always been considered the zenith of investments. Many investors agree with the earning pattern of allowing your money to work for you rather than working for short-term money. Investing in real estate is always one of the considered options, as is virtual real estate.
Although purchasing metaverse real estate is more than just a sound investment. It is gradually moving closer to becoming a reality where users can hang out in penthouses, party on yachts, and even fly across the metaverse in UFOs.
Many metaverse projects are working to create a thriving community with featured items and high-end goods to establish an eco-friendly metaverse agency encouraging a digital economy.
What is virtual real estate NFT?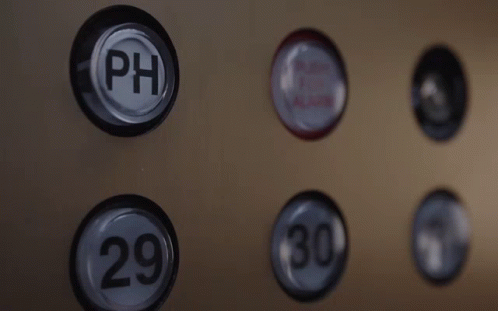 Verse Estate announced the launch of their most awaited project, the New York penthouse collection (5), a virtual real estate NFT. The collection would consist of NFT collectibles, with the owners holding exclusive ownership of each item available on the platform in a constrained quantity.
The ownership of the property also allows future trading, similar to the material world of real estate, where users can decide if they want to trade their holdings.
There are several advantages to comparing virtual real estate to real estate in the physical world. Due to the fixed credentials that prevent the art from being copied, digital real estate in NFT must have ownership verification.
This ensures the history of the creator and owner and guarantees that even if it is traded multiple times in a single second, it will always be traceable back to the original owner.
Removing the blocks to use the new system. It was the early pioneer of the Solana network (SOL) (6). It allows users to connect their digital wallet to their verse account and log in to the Oculus to access it through the Verse Estate. On Magic Eden, you may purchase this special collection (7).
Keeping up with the metaverse real estate trend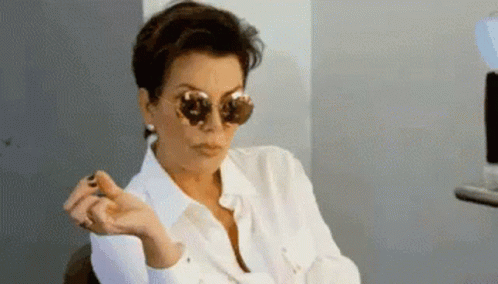 Verse Estate hired 60 highly skilled professional developers, thinkers, and figures dedicated to developing a space that keeps up with the trend and operates according to customer demand to build a platform that keeps up with the trend and its constantly changing behavior.
The professional team is highly disciplined and proven to offer a commitment to the project, which is the key to its growing popularity and strong client relationships.
Verse Estate focuses on accelerating the company's economic growth and projects a bright future. Additionally, a vision based on creating a popular decentralized world or an exclusive metaverse.
Is virtual land a good investment?
Providing a utility for investors or a valuable passive income source forecasts a positive future investment opportunity. This property also allows users to rent their property regularly and earn income.
Property owners have the chance to join the elite neighborhood that is home to prominent people and celebrities like the French artist Vincent Faudemer (8).
The Verse Estate collaboration of Vincent produced a limited-edition collection of a metaverse in Los Angeles that allows players to interact with his art. Vincent also owns land in Verse Estate. The estate was sold out within minutes (9).
The value of the metaverse is predicted to reach $30 trillion by the end of 2035. The metaverse and its creations are being revolutionized by businesses like Verse Estate and their expanding technologies. It reshapes how people perceive the world in a world where individuals may play, watch, shop, and even interact electronically.
Adopting a decentralized model where the users govern the approach, This web3 revolution has the highest capability to achieve the highest growth in the metaverse race. It also lets the users access luxurious products in a wide variety to establish a comforting experience.
The metaverse offers numerous and unfathomable possibilities. Along with Live Concerts, football games, and even virtual corporate operations, it also enables users to receive instruction. The metaverse now makes everything conceivable.
The Future of metaverse real estate
Metaverse real estate has the potential to offer a variety of community-related activities, including opportunities for social engagement and enjoyable experiences. Additionally, all of the estates working with Vincent Faudemer offer access to a distinctive selection of play-to-earn (PTE) games.
It will hold exclusive events like sporting competitions, digital gambling, concerts, and auctions to bridge the gap between the physical and digital worlds. Through the NFT collection, all estates will be listed on the Solana network.
This innovation is set to make the wildest dreams come true and the impossible possible, as its promising nature is attractive and a passive asset.