MadWorld (1) alongside UCOLLEX (2), Kodansha (3), and Animoca Brands KK (4) are laying the groundwork to bring high-end anime and manga series such as "Ghost in the Shell" (5) and "Fairy Tail" (6) to the ultimate destination, web3, which has created quite a stir among Otakus and Weebs.
This agreement is intended to create a metaverse community through the development of redefined themes and structured visual content that is still a masterpiece for viewers and creators. This investment will give developers and numerous people that link to the anime and manga culture on the web3 portal.
During the New York City event NFT.NYC 2022 (7), this project was revealed. A popular manga and anime series among millennials and members of Generation Z is "Ghost in the Shell," a Japanese manga series by Masamune Shirow (8) that was later adapted into an anime with the same name by Mamoru Oshii (9). The sci-fi series features Public Security Section 9, an unofficial task force created to combat computer crimes and cyber-terrorism.
"Fairy Tail," a manga series by Hiro Mashima (10) that was later adapted into an anime version, is a fantasy-based series that stars the lead character, Natsu Dragneel, and depicts a magic guild called "Fairy Tail" and its members as they bond and fight to overcome a cursed magical wizard and the injustices of the world.
According to MadWorld, these specific programs have passed the test of a masterpiece since they have a devoted following that continues to draw new viewers as well as old readers and viewers. To get the best and most innovative features for users throughout the metaverse, the theme it publishes structures a visual depiction of their aspirations for the web and their willingness to put in as much work as is necessary.
Akira (11), Parasyte (12), Attack on Titan (13), and Sailor Moon (14), among other widely read manga published by Kodansha, are rumored to be included in the project with the two. Animoca Brands KK, or Animoca Brands Japan, is a subsidiary of Animoca Brands, a blockchain powerhouse with headquarters in Hong Kong and the owner of the well-known online game The Sandbox (15).
The Japanese NFT culture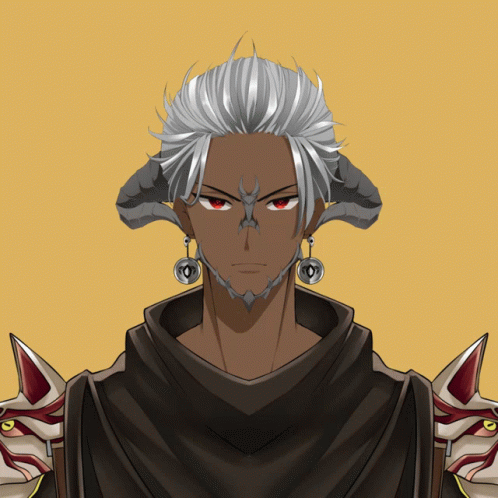 The broad and diverse Japanese otaku culture is regarded as unique and engrossing not just for the Japanese people but also for the rest of the world. Some users adore anime and manga and are devoted to numerous popular Japanese series. As a result of this synergy between web3 and its decentralized nature with anime and manga culture, there will undoubtedly be a massive explosion on web3.
The decentralized web and NFTs, which also enable direct communication with the audience and are sources of significant profit for the creators, have now opened up more opportunities for anime and manga artists to adapt to the digital nature and increase their audience reach and creativity.
Capsule House (16) is a collection of 10,000 NFTs that resembles a digital counterpart of the traditional Japanese "Gachapon" capsule toys. With over 120 varieties, a signifying combination of features that are also indubitably rare, and access to the expansion of the CAPSULEVerse (17), this collection amassed sales of $3 million in just seven days.
The Zodiac Capsule collection (18), another add-on line from the Capsule House, debuted with free minting for Capsule House owners. These Zodiacs are available in the capsule or on the secondary market, but there is a hatch; to use these NFTs to unlock your profile picture, you must possess the complete Capsule House collection.
Azuki, one of the top projects, a blue-chip NFT profile image collection of anime-based characters that was released earlier this year, came in the fourth position, surpassing Cool Cats, Meebits, and Doodles, and behind the CryptoPunks, Bored Ape Yacht Club, and Mutant Ape Yacht Club (19).
Pondering (20) easter-egg-filled digital dreamscapes that incorporated web3, anime, and gaming culture were also commissioned by Capsule House as their first project to receive community treasury funding. A variety of dark culture weebs and otakus loved Alex Pardee's ANIME-iacs, which combines its own "brightmare" aesthetic style with anime-based figures to create some horrifying characters (21).
The Anime and Manga Culture
When combined with the anime and manga culture, blockchain technology and the growing popularity of the NFT collectible have contributed to the creation of a commercial value for the Japanese anime and manga culture, which has turned these masterpiece illustrations into digital artworks, raising money for artists and ultimately fostering growth for the NFT as well as the anime and manga business.
Unlike previous digital art, which was easily copied, NFTs verify the origin and authenticate the work with a label that makes it impossible to duplicate or copy. Major businesses are entering the NFT industry by developing platforms that will enable consumers to purchase these collections and actual items and be the legal owners of the collectibles they buy.
"One Piece," a manga series by Eiichiro Oda that was later adapted into an anime, has sold over 490 million copies since its inception in 1997, breaking the previous record for the most comics ever printed by a single creator (22). To commemorate the feat, publisher Shueisha has chosen ten iconic manga sequences and turned them into digital artifacts that cost about 500,000 yen ($4,500) each.
The Digital Anime and Manga
Fungi, a co-founder of Shroom Chan (23), a generative NFT project run by a group of women who support Asian anime creators, is currently building a platform that will allow creators to curate anime characters with just a few clicks and also allow them to buy, trade, and sell these assets for real-time value.
A global community of people who value the culture has been formed due to the attention that big media conglomerates like Netflix (24) have given to Japanese anime productions and the interest that western and international celebrities have shown in anime characters.
The amount of value that anime and manga creators put into their work is not compensated for, despite their hard hours and dedication. The fact that the industry is generating more than $25 billion in sales, yet the creators aren't even getting paid, was something that artists worldwide recognized.
Anime and manga authors can communicate directly with the audience, offering them value and removing the need for third-party involvement, enabling them to support themselves with their rightful value.