Have you ever wondered what the pixelated faces or characters on the internet everyone keeps talking about buying as they are potentially valued at a high range are?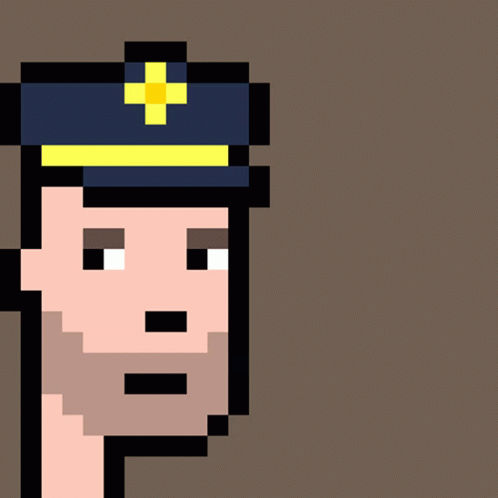 Well, let me tell you. These characters or tiny avatars are called CRYPTOPUNKS. Cryptopunks are 10,000 uniquely generated NFTs of 8-bit size on the Ethereum blockchain. In these 10000 every crypto punk is different and unique from each other. (1)

An NFT is a non-fungible token which means a user who buys an NFT will have the sole ownership of a digital asset. Owning a crytopunk means that you hold the deed for the sole ownership of the unique collectible 8-bit pixel character. (2)

Cryptopunks is one of the earliest NFT-based projects that boosted the market. It is a set of randomly generated avatars some of them which are most desirable were sold for millions of dollars. (3)

Owning just one of these crypto punks can make you a rich man. These are valued at millions of dollars and can fetch you an entire house or even a yacht!

Anyone can buy these crypto punks as a single entity or multiple at the same time. Initially, they were free of cost only with the transaction fees, but all the 10000 punks were sold out almost instantly. So now you can buy or sell these punks on the internet for a much higher price. (4)

There is a separate marketplace to sell, bid on, or buy these punks. Each of these punks has a unique characteristic that allows us to know whether they can be bought or not. There are 3840 females and 6039 males and also a few apes, aliens, and zombies. (5)

A blue background indicates that they are not for sale and have no current bids. A red background indicates that they are available for sale by their owner. And finally, a purple background says that they have an active ongoing bid on them. (6)
So how did crypto punks become one of the highest-selling NFTs in the world?
Let's take a look at their journey

2017

Founders of Larva Labs and Canadian software developers Matt Hall and John Watkinson came up with the project as an experiment. The NFT market wasn't nearly as healthy back then as it is now. As a result, CryptoPunks got off to a poor start. In June of 2017, the collection went live. The NFTs were first made available for no cost to anyone who needed them. (7)
The supply was only available to people with existing cryptocurrency investments because you needed an Ethereum wallet to obtain one. Cryptopunks is one of the very first NFT projects ever created. Only 10,000 collector figures called Cryptopunks were made accessible by larva labs, and they have ownership documentation that is maintained on the Ethereum blockchain. (8)
Cryptopunks is one of the very first NFT projects ever created. When it comes to the blockchain, crypto punks were pioneers and innovators of the field. They are considered the universe's big bang for NFT. They were initially developed in 2017, they contributed to the development of the current NFT (ERC-721) standard, and they continue to serve as an inspiration for many projects and artists in the cryptocurrency space. (9)

Hall and Watkinson were concerned about the success of CryptoPunks once it launched, even to the point of wondering,
"Will anyone care?"
but people undoubtedly did, not long after Mashable published an article on the upcoming punk boom. Only 100 punks had been claimed at the time, but within 20 hours of the release, that number had increased to 8,600. (10)

Watkinson decided to sell off the 1000 punks in his personal collection after seeing some success to see if anyone would be interested in buying and then what a success it was!  He began with $1 and worked his way up to $100 before receiving 10 ETH for one punk, which was worth $3,000 at the time. (11)
They were introduced to lukewarm interest from a limited community of blockchain aficionados who could purchase their own punk for just a few cents in Ethereum "gas" transaction fees.
It was a unique concept that predated NBA Top Shot by years and the NFT platform CryptoKitties by months, but it was introduced at the start of the 2017 cryptocurrency surge when initial coin offerings were still in their infancy and scams were rampant and attention was hard to come by. About 20 to 30 punks, according to Hall, were reportedly sold in the days after launch. (16)

Claimants received free CryptoPunks only with a registration fee, which owners then sold for a profit. This suggests that NFT markets occurred in a secondary market rather than a primary market at the beginning of non-fungible tokens.
The Larvalabs marketplace website was the sole avenue for crypto punks to conduct NFT deals back then because there was no other NFT marketplace. This situation persisted until 2020, and up until that point, no wallet plugin for web browsers was compatible with web3 apps. (11)
Since 2017, CryptoPunks has developed from a straightforward, specialized online craze into one of the largest and most well-known NFT initiatives in the world. Although it wasn't the first NFT project on Ethereum, it was one of the first and unquestionably the most significant. Those who were fortunate enough to buy in before the 2021 craze are regarded as among the most fortunate persons in the NFT industry. Many of those who were patient enough to hold have amassed multi-million dollar fortunes. (12)

2018
CryptoPunks had a successful start to 2018 and participated in many sales throughout the year at reasonable pricing. But in 2019, collectors noticed some favorable price changes for NFT cryptocurrency. The potential of crypto punks attracted a lot more attention.
CryptoPunks are different from other specialized digital goods that producers can manufacture indefinitely many of, like crypto cats. As a result, it is rare in the NFT ecosystem because there aren't enough high-quality crypto-punks available. These NFTs are created by artificial intelligence or human labor that conducts transactions on blockchain networks. They are unchanging and simple to verify.
The primary indicator of a blockchain network's significance is this quality. Since the launch of NFT markets, many artists have expanded their reach and are attracting the interest of a wider spectrum of fans.
2019-2020
Prior to 2017–2018, the majority of Ethereum blockchain apps complied with the ERC-20 token standard, which made it possible for digital assets to be fungible, or mutually exchangeable, inside the Ethereum ecosystem.
Hall and Watkinson modified the software code to create a new non-fungible standard or uniquely identifiable single tokens, even if Punks adhered to the general standards of an ERC-20.
At the time, the changes were important developments in digital ownership because they prevented collectors from owning a portion of a Punk, as was the situation with most ERC-20 decentralized applications (dapps). (12)
Some claim that owning a Punk is equivalent to placing a wager on the significance of NFTs and the Ethereum blockchain given their history and how they evolved alongside the Ethereum blockchain from their earliest days. Most of the early Punks fans didn't merely stumble upon the project. To get engaged with CryptoPunks, as GMoney put it, (14)
"you had to be around crypto to know about crypto."
Due to rising cryptocurrency prices, the popularity of Dapper Labs' NBA Top Shot, and the rebirth of the physical collections markets, some investors have been more at ease with the idea of wagering on digital products, which has led to a dramatic increase in punk pricing. (15)
Cryptopunks became increasingly precious and distinctive as more NFT platforms and online art galleries emerged. The Punks' worth increased with the development of creative NFTs because they were the projects' original designers.

2019 marked a significant year for the growth of the NFT community and the development of crypto arts. Through the entire year 2020, the interest of those outside the community increased significantly. (17)
The peak of NFT buying and selling occurred in April 2020. However, many users abandoned the concept due to the high gas cost of the Ethereum blockchain network that they used for exchanges.

The most shocking piece of information about crypto punks is that a reputable traditional auction house would advertise several samples of this remarkable invention. As a result, crypto-punks will now enter the traditional art market. Larva labs, the original NFT marketplace, and platform will also showcase a batch of 9 crypto punks at the auction. According to experts, it will be one of the biggest sales in NFT history. (18)
2021-2022
Four years ago, a user paid merely $74 for CryptoPunk 1422. The owner sold it, on October 27, 2021, for a staggering $2 million, a gain in the value of more than 27,000 times. They're not the only ones profiting from non-fungible tokens (NFTs), which have caught investors' attention this year.
CryptoPunk 8770 was sold for $1.4 million earlier in 2021. The NFT was purchased by the vendor, who also has a number of DeadFellaz NFTs in his pocket, in 2021 for just under $100,000. He has earned a 15x return on his investment thanks to the selling of CryptoPunk.
The CryptoPunks 1422 NFT isn't the most expensive the project has ever sold. Even so, it's one of the more intriguing tales of how HODLers, or long-term investors, profit greatly when they eventually sell their holdings.

7523 is the most valuable CryptoPunk. When millionaire Shalom Mackenzie, the largest shareholder of DraftKings, bought the piece at a Sotheby's auction in June of 2021, it sold for over $11.7 million.
Numbers 3100 and 7804 both sold for almost $7 million, according to Larva Labs, the Canadian business that initiated the project. 50 NFTs, including nine in October, are included in the company's list of NFTs that have reached the $1 million milestones thus far.
The co-founders of Larva Labs sold the rights to CryptoPunks and a related collection known as Meebits to Yuga Labs in March 2022 due to their innate creativity and skills as creative technologies and their belief that they were ill-equipped to handle the rising demand for profile photographs.
Holders of NFTs from both collections will be given full commercialization rights under an amendment to the intellectual property, according to Yuga Labs. Owners of CryptoPunks and Meebits now have the legal right to create new goods, services, and projects. According to reports, Yuga Labs won't go after any of Larva Labs' earlier takedown demands for derived works like the V1 Punks.
---
2017 offered much fewer participants and initiatives than 2016. Because of the opportunities they open up, people are increasingly swarming into NFTs. Due to their historical significance and the fantastic community of punk owners, I don't believe that punks will disappear.
Imagine all these people remaining active during a time when punks were essentially worthless. By this point, punks have received much too much real funding and will soon vanish from existence. Punks are suddenly too successful to fail. The financial services company Visa recently purchased a punk.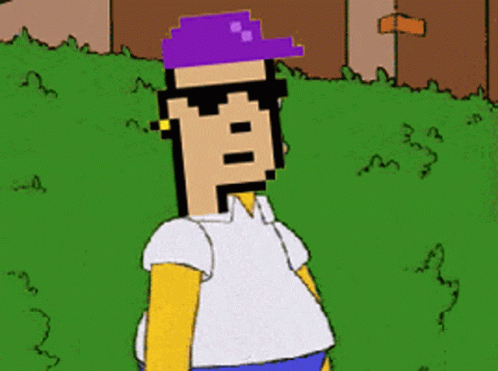 The NFT space benefits from CryptoPunks' proactive support. Indeed, even the project's creators were uncertain of the outcome. However, people are embracing this new category of blockchain-based collectibles because it has become so popular. It will be referred to as a lone industry soon.
It still has a long way to go, though. We are genuinely unsure of how many additional innovations and improvements users may encounter. However, we can state that these thugs are establishing strong roots in the NFT platform and market and most likely will stay for a longer period of time.