The Bored Ape Yacht Club (BAYC) (1) gained extreme popularity for its non-fungible token (NFT) (2) projects, a collection of 10,000 uniquely rare apes. The voyage began with four friends who collaborated on a creative coding project.
BAYC offers exclusive access to future collections and other perks for those who purchase Ape and BAYC membership.
Every ape has a different and unique design, which makes it rare compared to one another.
A serum was distributed via an airdrop that allowed BAYC holders to mint their apes into mutant apes (3). These Mutants were also on public sale for 3 ETH. BAYC holders can also mint Club Dog NFTs (4) for free.
The Bored Ape Yacht Club also donated the royalty of secondary sales to animal charities.
BAYC has created and maintained a high level of hype in the NFT universe with constant creations that attract more users to the club, such as Mutant Arcade (5), charitable acts, and club benefits.
NFT and Bored Ape Yacht Club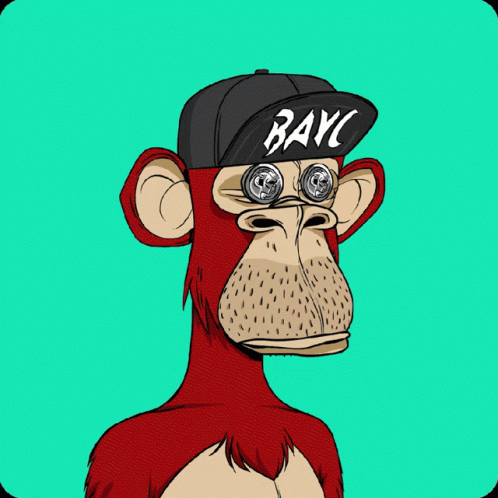 Currencies like cryptocurrency are fungible with interchangeable attributes, which holds a suitable medium for exchange.
Non-Fungible Tokens (NFT) are rare digital assets where each NFT holds its own unique identity, market value, and design. A cryptographic asset with unique metadata differentiates its abilities from fungible tokens.
Like cryptocurrencies, NFTs can be exchanged and traded. But, unlike cryptocurrency, the value of NFTs is not equivalent.
The NFT universe has been advancing immensely, with new introductions to many NFT characters. Now and then, new and unique NFT designs are launched.
In this uniquely inspired NFT, BAYC's Ape caught the eyes of many investors.
The Bored Ape Yacht Club received immediate popularity within the NFT ecosystem. Even though they have applied similar strategies and addresses, they can stand out and establish a brand in the NFT universe.
BAYC (Bored Ape Yacht Club) is a collection of 10,000 ape-styled NFTs based on Ethereum Blockchain Technology. They were inspired by the CryptoPunks (6) NFT project.
Each ape on the BAYC has unique features depending on what the ape is wearing, doing, background, etc.
However, people can copy it by clicking on the screenshot or in jpeg formats, but it is just like wearing a cheap duplicate shirt that holds no value.
The entire collection of BAYC was sold out within twelve hours of its launch. The NFT value eventually increased from April to July within three months of its release.
In August, the price of BAYC rose by a whopping 400% in just four weeks.
Bored Ape Yacht Club - April 2021
BAYC's parent company is Yuga Labs. The four BAYC founders that went by pseudonyms are Gargamel (7), Emperor Tomato Ketchup (8), No Saas (9), and Gordon Goner (10), who defined BAYC as unutterable in a CoinDesk interview.
Greg Solano and Wylie Aronow were identified as the two principal founders of BAYC (11).
Aronow is a day trader in cryptocurrencies, while Solano is a writer and editor. They finally worked together to establish BAYC with their two buddies, No Saas and Emperor Tomato Ketchup, who were proficient in computer science and could handle blockchain technology.
In the past, Solano and Aronow developed a concept that enables anyone to purchase and use a digital canvas.
Apes were then selected as the NFT concept's mascot. Freelance Asian-American artist Seneca and her group came up with the original designs for the apes.
However, for the setting and traits produced, many authors and artists opted to remain nameless. Seneca created the key features, like the eyes, mouth, and even the design of the ape, which precisely mirrored the ennui that the concept's creators had in mind.
BAYC eventually created new lines for NFTs, NFT upgrades, and an exclusive BAYC club for Ape holders.
How do BAYC NFTs work?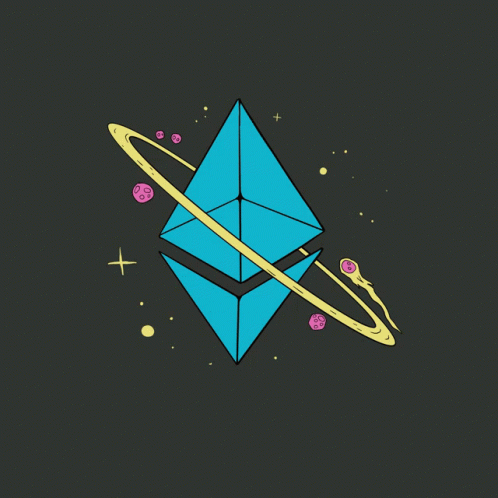 Ape is designed using ERC-721 (12) on the Ethereum blockchain. Each design is non-fungible, making it not equivalent or exchangeable to any cryptocurrency or token.
It represents the digital appearance of holders, opening multiple metaphorical digital gates. Every bored ape has a unique number (BAYC #2433) (13) and also a name that reflects its identity.
An ape has seven possible traits that differentiate it.
Background
Clothes
Earing
eyes
Fur Fur
Hat
Mouth
Each look of the ape has its own various and different attributes, which also develops some statistically rare NFTs and boosts their value in the market.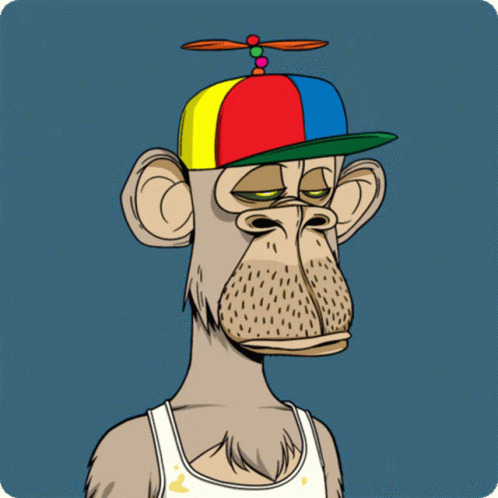 The attributes of the ape differentiate the value it holds in the market. You can also differentiate between the accessories or attributes that define a common and a rare ape.
An ape with the rarest ability will eventually have a higher base value, just as an ape with common attributes will have a common and lower base value.
The entry price for holding a common bore ape is 94 ETH. The price for rare bore apes is eventually higher. For instance, "BAYC # 3749-The Captain" (14), the solid gold fur ape with its shooting laser eyes, was sold for 740 ETH (around 3.9 million).
Initially, the demand for the apes derives from the market value they hold. Furthermore, centralized organizations or other entities cannot manipulate the value of these NFTs.
What are the benefits of holding BAYC?
There are multiple perks offered by BAYC for those who purchase the Ape NFT. which also includes early access to new NFTs, upgrades, and many other perks.
You get a membership with BAYC after you purchase the Ape, which allows you to obtain the benefits including MAYC Mutant Ape Yacht Club and BAKC Bored Ape Kennel Club for free.
Both of these collections are running for a higher price and are in higher demand in the market, which resembles the perks of being a member of BAYC.
MAYC stands for Mutant Ape Yacht Club (15)
A similar collection of apes, but this difference has some extravagant qualities, rambling zombie-like mutant themes. Holders of 10,000 BAYC Apes were airdropped mutant serum on August 8th, 2021.
Although the minting for the 10,000 apes was available in the Dutch auction, Accordingly, the cost of minting the ape was reduced from 3 ETH to 0.1 ETH over nine hours.
By the end of the auction, holders were able to mutate their apes with serum.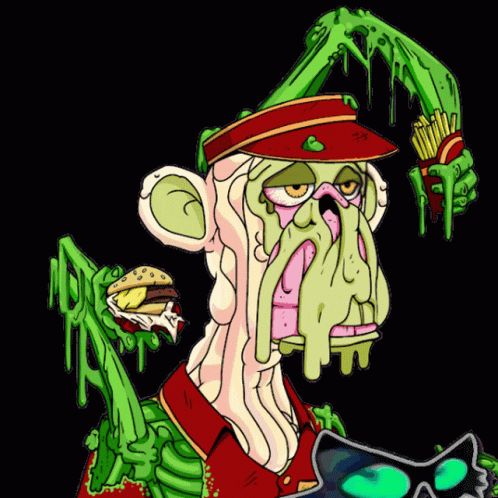 The serums were differentiated into three types: M1, M2, and M3.
M1 and M2 serums eventually create a new mutant ape but also hold the original traits. On the other hand, M3 "Mega Mutant" vials create a brand new mutant ape, which makes it even rarer than the original one.
After the usage, the serum vials are burned, resulting in the value of serum vials soaring, with an M3 vial selling for 888.88 ETH (around $3.6 million).
The total creation and collection of mutant apes established MAYC for 20,000 mutant members. Membership also holds a criterion that demands mutant serum for existing apes.
MAYC is the final tier of membership for ape holders and is a reward for existing BAYC members. They also started to introduce benefits and utilities to varying members-only with Mutant Apes, Bored Apes, and BAKC companions.
BAKC (Bored Ape Kennel Club) (16)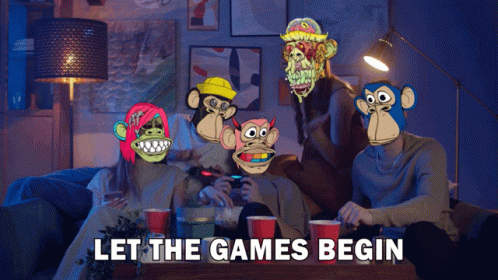 BAKC is an NFT collection that is similar to MAYC and is only available to BAYC members. Holders of BAYC were able to mint the Club Dog NFT for free with multiple attributes and rarities.
The four-legged NFT was available for just a week in June 2021, wherein holders were able to adopt the dog for free, with a surprise hidden by the end of the sale.
For you to adopt a Club Dog NFT, the required criteria were for you to hold a bored ape.
Eventually, the secondary sales had a 2.5% royalty for a limited period, which was then donated to animal charities. The exact amount is still hidden, but a BAYC Twitter (17) account tweeted about a 66.45 ETH (around $250,000) donation for Orangutan Outreach (18).
Mutant Arcade (19)
While everyone was investing in ways to curate unique NFTs to stand out in the competition, The BAYC had already established a brand that stood out and increased the competition on par.
The most striking ability of BAYC is that they simultaneously kept engaging with their community and audience by introducing various segments of Bored Apes.
Along with the MAYC collection, BAYC also introduced the Mutant Arcade game.
The Bathroom (20)
The first engagement tool of BAYC was the bathroom. It replicates a digital wall with an expression of freedom that allows you to write anything that pops into your mind.
Encouraging your creativity to graphite the digital wall, it is the ideal place to draw, write, and also scrawl your mind.
To participate in the strict volume of only bored Ape members, your Ape must be present in your Metamask wallet (21). BAYC members have the authority to remain anonymous for creating an art piece.
The digital canvas allows every Ape holder to access the bathroom for 15 minutes to forecast their creativity on the digital wall.
Popular Owners of Bored Ape
BAYC has defined the 2021 trend of the digital universe with a variety of investors from sports, entertainment, and many more.
The average selling price of BAYC now is $200,000 and growing. Celebrities from around the world, including Stephen Curry (22), Post Malone (23), and Jimmy Fallon (24), bought the NFT as an investment and used it as a social media avatar.
Yuga Labs experienced a major hit in the worldwide market with a Rolling Stone magazine cover (25) and also an NFT.NYC physical art gallery (26).
Many big names from the sports industry, including Tom Brady, LaMelo Ball, Dezz Bryant, Memphis Depay, Serena Williams, and more, have invested in the avatar that represents them on the social platform.
The entertainment sector took a deep dive when major celebrity names became a breaking buzz when Snoop Dogg, Paris Hilton, Eminem, Madonna, Justin Bieber, Gwyneth Paltrow, Diplo, Travis Barker, and many others showed off their NFTs on Instagram and other social handles.
The demand eventually skyrocketed along with the appearance of prominent figures in the BAYC, creating a market with uncommon and extremely difficult ape species for significant value.
ApeCoin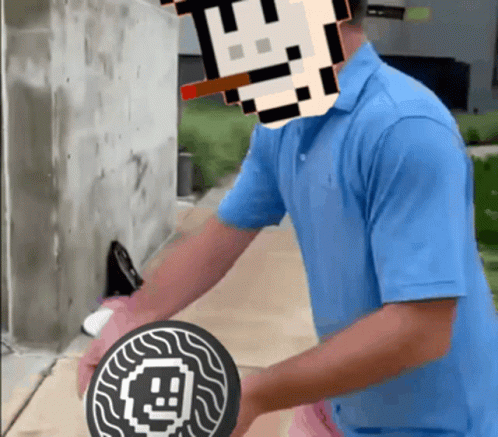 The BAYC and MAYC introduced ApeCoin, a distinguished token within the BAYC ecosystem. The company is planning to use ApeCoin in all industries, from gaming to the commerce industry.
Animoca Brands, a blockchain game developer, has already accessed the ApeCoin for the NFTs using ApeCoins within the Play to Earn (P2E) game Benji Bananas (27).
ApeCoin rights will be owned and also controlled by ApeCoin Dao, a decentralized organization where every token holder has a vote on any changes to the Apecoin protocol.
CryptoPunks & Larva Labs
BAYC purchased the intellectual property (IP) rights to CryptoPunks (28) and Meebits (29) and the NFT collection developed by Larva Labs (30). As a result, Yuga Labs now owns 423 CryptoPunks and 1711 Meebits.
This deal lets the CryptoPunk NFT owners exploit the IP rights of the characters commercially. The CryptoPunks was one of the oldest and the first NFT projects that established and enticed the digital community.
Although it took a while for CryptoPunks NFTs to take off, they have sold for over a million dollars since. The cheapest CryptoPunk ever sold is expected to be around $182,000.
The acquisition of this collection's IP is arguably a commercial success noted by every investor and individual worldwide in the NFT universe to date. Rather, it is a turning point for the digital asset industry.
Future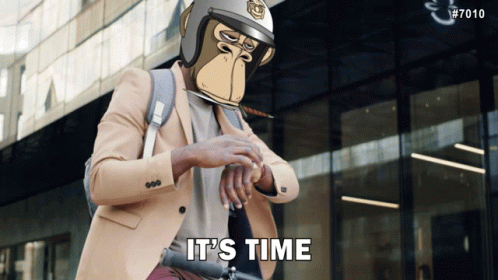 The BAYC team periodically introduces various models of creative aspects to adhere to the community engagement with multiple introductions that turned out to be a massive hit.
Along with the new partnerships, the launch of a self-claimed coin, and the "Otherside Metaverse", BAYC has increased the range of potential outcomes and elevated the futuristic perspective on the web and the digital world.
BAYC sold 200,000 virtual land plots on the otherside metaverse for 305 ApeCoin each. While airdropping another quarter of these land parcels for BAYC and MAYC holders, another NFT was provided for free by Yuga Labs for their members.
Being a member of BAYC offers a lot of benefits.