After ICANN's .xyz and .io domain names, Donuts' .wtf extension has been popular in the business due to its expressional values that appeal to young community slang. It is now the top choice for most crypto startups.
The future potential of cryptocurrencies, blockchain technology, and NFTs for the metaverse and the web 3 are now well recognized by all people. If these assets are combined with the popular gTLDs, the growing demand it possesses adds value.
The majority of dictionaries now include words like bitcoin, cryptocurrencies, and blockchain technology. When attached to a website domain, crypto-related phrases have a lot of value, and these days, digital currency domains are desirable real estate, with some selling for as much as seven figures.
Since cryptocurrencies have been for ten-plus years, the market value of the entire ecosystem has surpassed $250 billion. Thanks to third-party platforms, competing blockchain initiatives, exchanges and brokerage services, wallets, and payment processors, the crypto sector now has numerous branches.
The websites selling cryptocurrency, NFTs, and blockchain technology are now worth far more than the fictitious boundary, with each project, and business developing the necessity for these domains as an add-on for consumers to link their websites with. The .wtf will exploit the most widely-used slang among the younger population to boost their website's Google rating.
Domains are increasingly essential assets for investing, offering a prospective asset with a futuristic worth. Now that businesses are attempting to acquire the TLDs and investors have begun to accumulate domain names, there has never been a more important time for investors to expand their portfolios.
The top bitcoin and blockchain websites are now valued at hundreds of thousands of dollars and in some cases even millions, for each of these projects and businesses.
Domain names are considered virtual real estate now. Even more so than virtual real estate, according to some experts, domain names lack the hassle of taxes and tenants.

"The need to stake your claim and have your own home base in that digital world will become a need,"
Petrozzo told.
"As the concept of living a digital existence in a completely immersive digital world becomes more of a reality each day."
The most coveted domains are already taken, much like actual land, and ownership is becoming more and more expensive.
Domain name registrations were free before 1995 because few people were aware of the possibilities of the internet. You'd be surprised by the costs firms today have incurred to secure the desired domain names.
Crypto startups
The volatile cryptocurrency and the nascent NFT market have made market history. Cryptocurrencies and the metaverse market each possess unique growth potential.
Given that cryptocurrencies and NFTs are the potential part of the Metaverse, it was essential for investors to discuss this virtual world to understand the possible impact that it has on innovations in virtual reality and augmented reality.
Imagine creating a virtual reality or metaverse-based website and linking it to the .wtf domain. This will expand the potential of your website by capturing several young minds in addition to the metaverse's new audience.
The next big thing on the internet is crypto-based firms offering crypto services and tokens thanks to massive investments in NFT and cryptocurrency initiatives from existing heavyweights.
If a user is determined to launch a cryptocurrency-based firm in 2022, using one of these new generation domains will give them an advantage in attracting customers, just as Bored Ape Yacht Club did for its otherside.xyz Otherside universe or the Goblintown's goblintown.wtf NFT collection.
With major nations like the USA, China, South Korea, and many others investing heavily in blockchain technology, it is not just the initial technology that is powering these inventions.
Blockchain technology is one similarity between the cryptocurrency and NFT industries. The growing usage of blockchain technology provides consumers with ownership and responsibility over their data, two things that centralized systems lack.
Everyone wants a piece of the cryptocurrency action, whether it is by making their coin or investing in existing ones. Several people are even quitting their jobs at major IT companies to work for cryptocurrency startups.
For instance, Sandy Carter, the Vice President of Amazon's cloud computing division, reportedly quit her position to work for Unstoppable Domains, a crypto tech startup, according to the New York Times.
It is quite encouraging to see how much blockchain technology has expanded (beyond just cryptocurrencies) and how eagerly virtually every business is adopting it.
Businesses have been able to reinvent their present use cases thanks to it, but entrepreneurs are also taking the lead in developing strong concepts to change their respective fields.
Crypto companies are gaining popularity due to the growing demand for digital currency and the enthusiasm surrounding the prospect of creating a future based on blockchain technology. The surge in venture capital investment, which increased from a few million dollars in 2015 to over US$6 billion in 2021, is proof of this. (10)
How are domains impacting crypto startups?
Everyone is aware of the.com domain as one of the first on the internet. Even before the introduction of the World Wide Web, this extension was around since 1985. Businesses, entrepreneurs, and even high-profile administrations have used this extension, which has undoubtedly left a lasting impression and helped the eCommerce sector grow.
Following this valid legacy, .org, .edu, .gov, and many more commonly used internet words and URLs were introduced. The domain extensions are similar to your website and give visitors a quick summary. such as .gov for websites based on the government or .biz for websites centered on businesses. This networking approach, which is regarded as standard practice, has had a positive impact on the performance of websites.
It was successful in being the standard extension for many websites and their curation. But in 2022, new TLDs will have been developed in response to the shifting dynamics, enabling websites to function better on the internet.
The younger generation is more technologically sophisticated and preoccupied with finding original ways to optimize websites. The same hefty and colloquial domains that draw users are likewise attractive to them.
It is developing community-based domains that draw a large audience from the younger generations, such as .io, which appeals to IT/Software, .xyz, which represents generations X, Y, and Z and connects all of them; and .wtf, which is a well-liked slang among young people that is widely available online with 24/7 on the internet for Gen Z.
The introduction of TLDs, together with blockchain businesses and other developing technologies, has propelled the extension race. Instead of conventional extensions, these startups and businesses need an extension that connects them with their target audience.
Traditional extensions can get you online, but the reach they offer is common, whereas TLDs can get you online and give you broad access to your target market.
For example, when a website supplying a product to a volatile market gets associated with the .wtf domain, for instance, it creates a buzz for both the website and the product. The .wtf domain is the most popular slang among not just the younger generation but also adults and seniors.
.xyz domains
The.XYZ domain, which was first made accessible to the public in June 2014, was developed by internet marketer Daniel Negari, who was 27 at the time. It was created to enter the generic top-level domains (gTLDs) market and offer a substitute for the .com domain. This desire was sparked by the realization that, despite the illusion that the internet is a limitless repository of innovation it is not.
The generic top-level domain (gTLD) for the new age is the .xyz extension. Because the .xyz  domain stands for the uncharted territory of the new digital world, and blockchain companies have expressed interest in it.
There is a lot of room for growth and innovation as blockchain technology adoption continues to develop. These businesses can explore and push the limits of what is feasible with blockchain technology and the .xyz domain.
Blockchain technology has the potential to transform how we use the internet, and the .xyz  domain gives these businesses a platform to investigate this possibility. With innovation in mind, the dot XYZ extension was developed.
.io domains
There's a solid reason why many SaaS and IT startups choose the.io domain extension (examples include Greenhouse.io, Material.io, Keywordtool.io, and Spring.io). It resembles the acronym I/O, which stands for input/output and is frequently used to refer to computing activities.
Additionally, it has various benefits. Even though it is a country domain, few people associate it with the area where it is hosted.  Like many top-level domains, .io domains are adaptable and may be used for both personal and business purposes.
Because "users and webmasters usually regard [the domain] as more generic than country-targeted," Google's ad targeting treats .io as a generic top-level domain (gTLD).
The input/output metaphor is one of the reasons why tech firms use top-level domains like.io, which are popular with startup businesses searching for a cool tech domain. The .io domain is appropriate for everyone in any business due to its domain hacking abilities. If you're a photographer, you might select stud.io, or if you want to showcase your artwork online, you might select portfol.io.
.wtf domains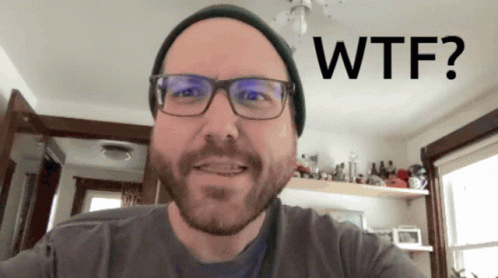 You're thinking about investing in a novel, imaginative domain extension for your website. New generic top-level domains have been introduced by ICANN (the Internet Corporation for Assigned Names and Numbers) (gTLDs).
Donuts is the name of the Internet domain registry that holds the rights to the .wtf domain extension. This firm manages 270 domain extensions, including the .wtf one.
WTF is a phrase that is commonly used on social media and the Internet in general, making it simple to recall. Similar to other domain name extensions like .com,.edu, .org, and .net, the .wtf domain likewise consists of three letters. In comparison to older domain extensions, .wtf has a lot more domain names that are still accessible for registration.
These new domain extensions are more expressive than .com, which is still the most popular extension, according to ICANN, a non-profit organization that manages the world's Domain Name System. One of these is the .wtf domain extension.
People will be attracted to your website just by seeing the .wtf domain extension. It's a peculiar addition that piques people's interest in exploring your online presence. For various people, the abbreviation "WTF" can mean a variety of things. It can be used to convey a variety of emotions, including irony, humor, surprise, and others.
There are about 2,240,000.wtf domains registered as of May 2021. This quantity distinguishes the .wtf extension as one of the most well-liked gTLDs.
Domain Name - dream.wtf is on sale on Dan. - https://dan.com/buy-domain/dream.wtf
---
The Domain Diplomacy
With the .xyz domain, there will always be scope for organizational growth and whatnot. Thriving in 2014 .xyz, the domain has always been popular since Google's parent company ABCchanged its URL with this extension.  
Unlike the .io extension, the .xyz and the .wtf domains are not geo-locked or specified for a certain location. Both the .xyz and .wtf are not industry-specific as well and can be used for any type of business or brand, unlike the .io extensions which have a certain set of rules and regulations.
The .wtf extension and the .xyz domain have a lot of similarities but as of now crypto startups and crypto trading are constantly evolving through the internet and to grab the attention of the majority of internet surfers they must be different and must look different.
When you visit a website or try to look for a website the first thing everyone notices is the URL, which contains the domain name. I'm sure through all our years of surfing the internet we must have gone through a million websites and their URLs.
Crypto startups are trying to make it big in the world and they are starting from step one. Not to say that they haven't already shaken the internet and the finance field, but using every single marketing strategy to become the next big thing is important.
Coherently, they decided to build a strong name for their websites. And here is where these quirky and fun extensions come into the picture.  The .xyz and the .wtf were created to introduce new competition and a fresh twist into the crypto world.
If a website has a .xyz or a .wtf domain it would make users curious as to what it holds. Recently developed, the .wtf domain has stirred up the game a little more due to its sarcastic, bold, and in-your-face acronym.
.wtf domains will make users check out your website even if they are disappointed with the name and need to rant about the ill use of names or even if they are just curious about what it is all about.
This domain is truly a multifarious choice that may be put to use in a variety of ways. The .wtf domain can help you stand out from the crowd, regardless of whether you run a blog that features fantastic products or a company that uses aggressive marketing strategies.
The .wtf domains strengthen your presence on the internet thanks to the common usage of this three-letter word among the young demographic. Currently, there are innumerable combinations of the .wtf domains available for you to choose from.
It is difficult to change your mind once you have the ideal name in mind. Usually, to get as near as possible, you'll wind up adding unnecessary hyphens or digits.
gTLD x Websites
Due to the growing virtual economy and the competitive nature of the internet, obtaining these names requires a substantial and expensive yearly package for.io domains. This high level of investment at such an early stage in the business's development is a setback for developing businesses.
The .xyz domain extension has the potential to have SEO value, and 2022 will be a year full of advancements and evolutions. With an average price higher than.io extensions, this domain has proven to be trending and legit over the years with high-profile entity Bored Ape Yacht Club, who launched its Otherside with the .xyz extension (otherside.xyz).
The demand on the graph increased as a result of this extreme popularity. The .xyz domain, which targets all living generations of this era, has been adopted by many enterprises and companies, which has sparked competition to acquire the domains with the highest user appeal.
The hiked price led to the evolution of the .wtf domain, which possesses a powerful and bold statement shock, letting users establish shocking inventions from their .wtf websites. This extension has so far been the most appealing and straightforward with an audience of all natures.
Everyone in the world is aware of this slang, and they know that it sure is appealing for the content these domains are about to possess. The future has more to offer, but the right time to invest is now. Purchasing the domain and storing it as an asset is itself a profitable move.
Thousands of .wtf websites have been registered till now. It's a fun substitute for the dull old .com or .org extensions. Nowadays, websites with a bold, entertaining, and young vibe are more likely to choose the .wtf domain suffix.
With a .wtf extension, you can show off your quirky or weird business products with a sense of humor. It is by far the most trending extension to buy right now. Since the internet majorly has a lot of young crowd browsing through memes or looking to shop quirky and funny meme-worthy items, branding your store or business with a .wtf extension will grab their attention.
As businesses keep growing and the crypto industry keeps evolving, all business owners would want to get recognized in this drowning period. Statistically, owners will put in the best of their marketing strategies to stand out more. And the beginning of a large online presence would be the URL.
The fairly new .wtf domain is pushing the norms and the boring extensions away from the picture and is currently taking its place on the global market.